Slots
A list of the best slot games you can play online. Read about the rules, learn strategy and tips, find the top online casinos to play your favorite slot machine at and more!
Slots (or pokies in some regions) are a staple at any casino, offline and online. They've been around since the early 20th century and are the absolute favorite casino game players engage in. Here's what you need to know.
What are slots?
In their most basic setup, slots are machines with reels in the middle that show you a bunch of symbols, a lever on the right-hand side to operate the mechanics and a coin slot that allows you to play for money. There's also a sort of receptacle somewhere below the reels where your wins would land if you get any.
You, the player, would add a coin to play, pull the lever to operate the reels and hope for a combination of matching symbols to land in such a way that you win. But make no mistakes, these machines were called 'one-armed bandits' for a reason.
Modern slots
Modern slots, even at brick-and-mortar casinos, are big and complex machines that have different themes, bonus symbols, side games, gambling features and more. They're noisy, colorful and exciting. There's a reason why you find them in large numbers at casinos. Even pubs and betting shops tend to have at least one or two of them.
But it's no longer necessary to pull a lever. Instead, you're more likely to push a button. In online casinos, that button is virtual and reacts at the click of your mouse or space bar.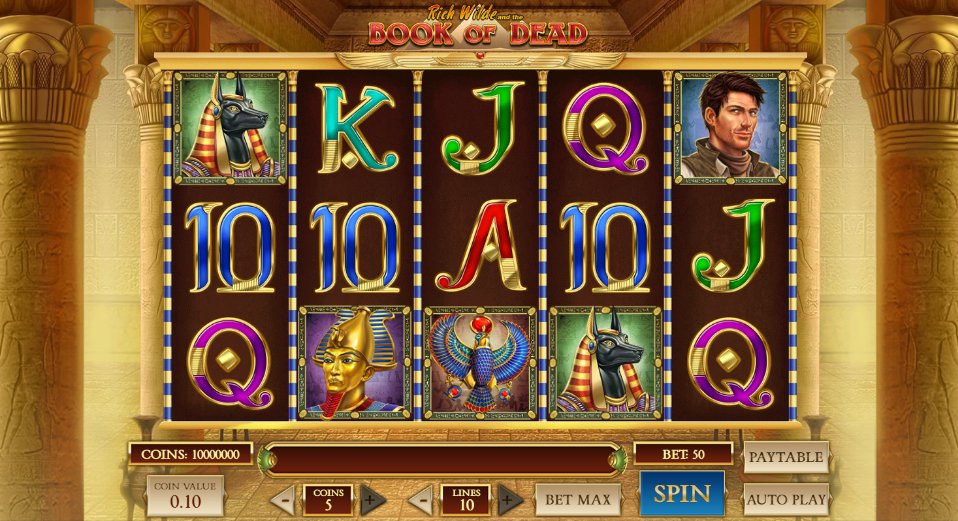 Modern slots are much more intricate than the fruit machines of old. But they are still the simplest game you can find at a casino because they do not require any skill at all. They are machines of mere luck and random chance.
That doesn't make them boring. They are as popular as they are for a reason. One of them is the existence of slots carrying massive progressive jackpots, of course.
Slot types
We usually categorize slots into three different types. Most casinos tend to do the same:
Classic slots
Classic slots are often referred to as fruit machines because they show mostly fruit on the reels plus a few other classic slot machine symbols such as bells, lucky 7s, diamonds, and BAR symbols. They typically have a very simple setup of 3 reels and perhaps no more than 9 paylines, though usually less.
Whilst gameplay is simple, payouts can be lucrative. The return to player rate is often below 94%, however, and at brick-and-mortar casino significantly less than that.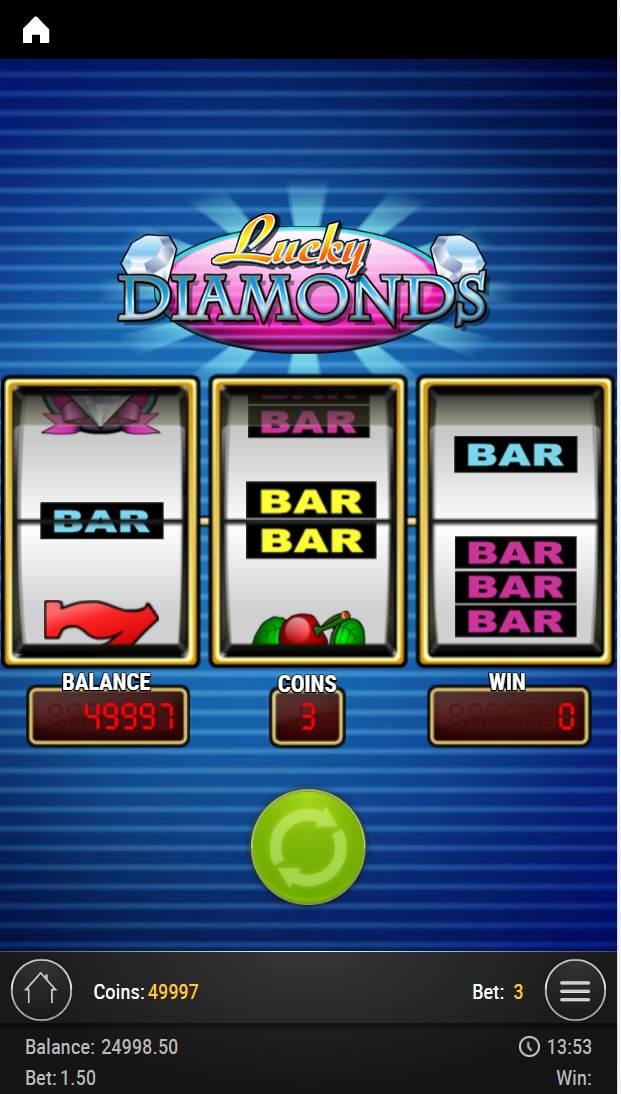 Classic slots usually also don't have bonus games or free spins, though more modern versions of this slot type can be more involved in gameplay.
Video slots
Consider this the upgrade of classic slots: more reels, more symbols, more features, more paylines, more everything. They have better graphics and sound effects, sometimes have themes with stories to tell, various bonus options and more.
Video slots are available in a wide variety of themes. Popular among them are ancient Egypt, the lucky Irish, various holidays (such as Halloween or Christmas), the Vikings and Norse mythology, the Wild West or far east Asia.
Video slots have wild symbols, bonus symbols, free spins, pick-me games, sticky features, cascading reels and win, multipliers and collectible symbols. Not all at once but usually a combination of these. They aim for maximum entertainment, after all.
Progressive jackpot slots
These games come with jackpots. Sometimes simply one, but often 3 or even 5. Some jackpots can be static and pay out a multiple of your stake, but most jackpots are progressive. That means they keep growing until someone manages to win them. The jackpots are fed by a small portion of the stake played by every player on this game.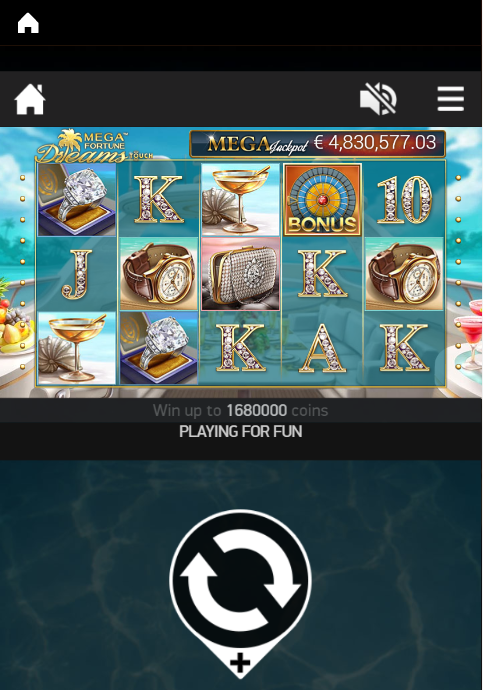 Whilst local jackpots only get contributions from the players at the particular casino you're playing at, large progressive network jackpots are fed by thousands of players from all the casinos the jackpot is featured at. Thus, such jackpots can easily climb into the high six and even seven figures. Some have even made it to eight figures, including world record jackpot Mega Moolah.
Knowing the slot symbols
Honestly, playing slots comes with its own distinct vocabulary. We've already used some of that and if you're completely new to slots, you may not know what we're talking about. Let us help.
Standard reel symbols
These can be found in all slots and usually fit the theme of the game. Standard reel symbols have a value assigned that determines the payout when they are part of a winning combination. There are usually high-value and low-value symbols. The more complicated and prettier symbols or characters tend to be of higher value, paying out more. Often, low-value symbols are card symbols (either anything from 9 to A or the card suits – hearts, diamonds, clubs, and spades).
Lining up these symbols on a specific payline in sets of at least three matching symbols from the leftmost reel (though there are exceptions) is usually what gets you a win.
Wild symbols
These are essentially jokers. They generally substitute for every standard reel symbol, making a winning combination possible. Whilst they can double as a scatter or even have a multiplier or sticky function, they usually don't substitute for a bonus or scatter symbol.

Some games don't have wild symbols, but usually, it's best to have as many as possible.
Scatter and bonus symbols
Scatters are special symbols that trigger special functions (bonus games, free spins, side games). Sometimes they are called free spins symbol or bonus symbol, though some games have all three. Scatters also sometimes pay out a win (if you have at least two) wherever they land on the reels.
Depending on the rule of the game, scatters may land only on specific reels to trigger a feature or in a specific combination.
What are paylines?
Paylines determine how matching symbols need to align along the reels to form a winning combination. This can simply be horizontally, but diagonal, zigzag or other patterns are also possible.
As slots develop and developers try out something new, so paylines also change. Nowadays slots also have so-called cluster pays, meaning a cluster (group) of a number of matching symbols forms a winning combination anywhere on the reels (or grid in that case)
A vast majority of slots still come with classic paylines and usually offers anywhere between 10 and 40. But slots with 243 ways to win are also very popular. Here, any three matching symbols aligning from the left-most reel (typically) in any way will yield a win.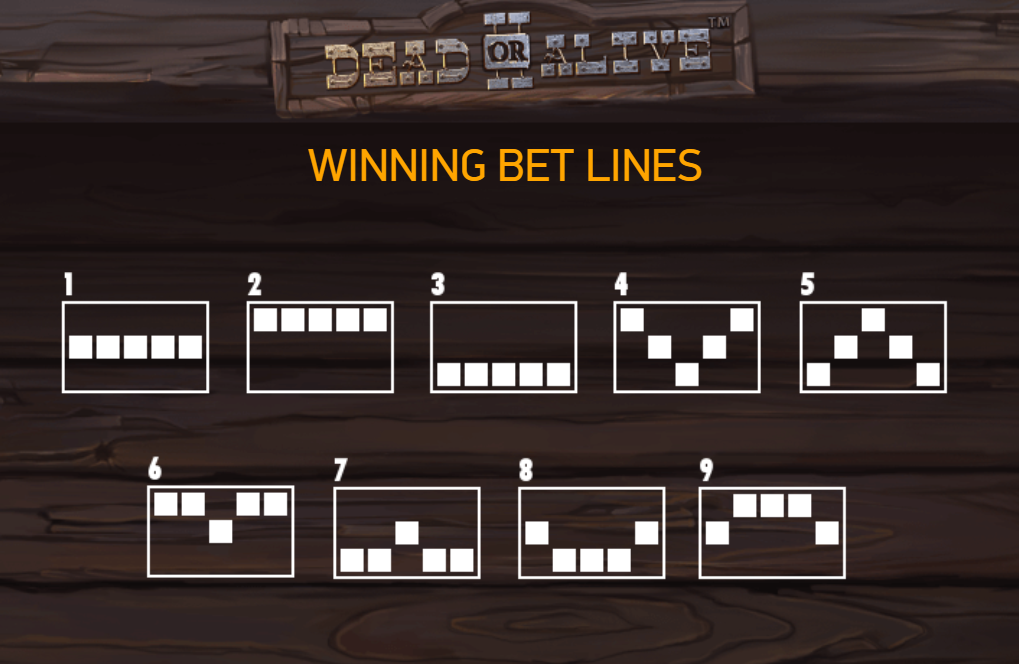 Beyond that, we also get Megaways slots these days. Here the number of reels goes way beyond the standard setup of 5×3 reels and symbols, offering us at least 4,096 ways to win, but going easily in the ten thousand or even hundred thousand ways of getting a winning combination.
Frustratingly, however, more paylines don't necessarily increase the chance of winning or getting higher payouts. Here the symbols often have very small values, so wins tend to be very small as well.
Free Spins and bonus games
The gameplay of slots has become a lot more intricate and fun in recent years. Often, it is no longer about simply pushing a button to get the reels spinning for some meager wins. You get various bonus features in the base game (such as random coin awards, extra multipliers or colossal symbols) and very often bonus games are also part of the gameplay.
The already mentioned scatters trigger those bonus games. In their simplest form, you get a number of free spins. That means, you get spins you don't have to pay with your actual balance for, which are still worth the value of your last stake. Most of the time, the free spins also have an added feature such as multipliers.
Depending on your luck, free spins can yield 2x your stake in returns or 140x your stake. Often more is possible, but you will rarely experience that. It's almost like winning a jackpot.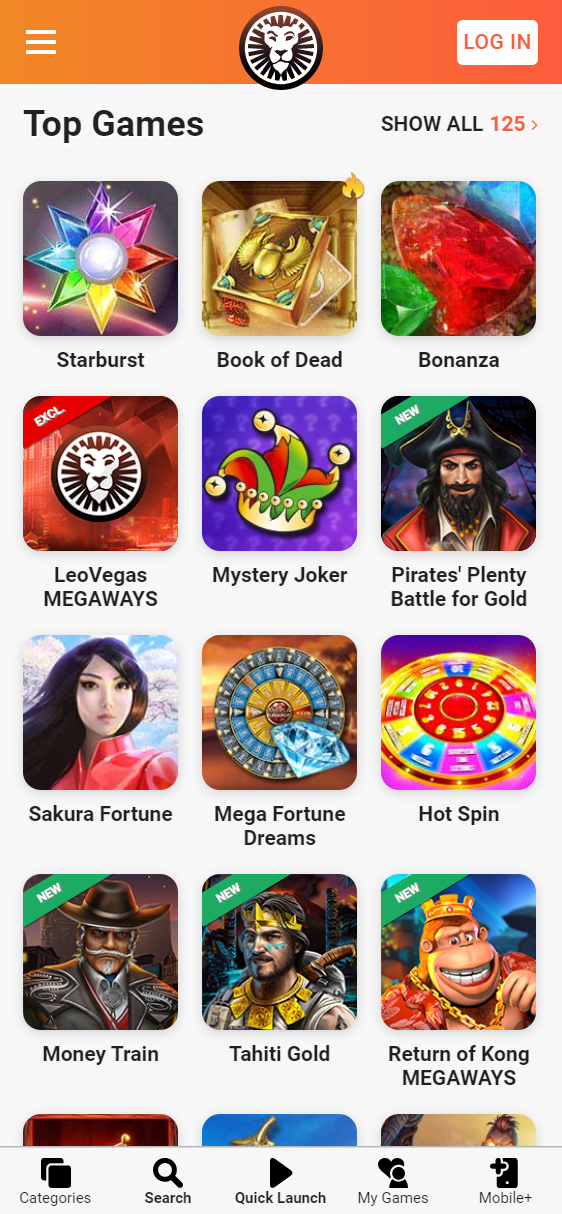 Bonus games beyond simple free spins are often some kind of pick-me (or click-me) game. You have to make choices and these result in coin wins, additional choices or the end of the game. These games can look like a horse race (Scudamore's Superstakes), like a journey through the netherworld (Hot as Hades) or even like a theme park (Theme Park: Tickets of Fortune). The varieties are endless.
Playing slots
Actually, playing slots is usually a fairly straightforward affair. You may be able to change a bunch of settings or make additional choices. That includes setting the bet, adjusting paylines (which is rarely possible these days), determine the number of spins you want to play automatically or opt for a bonus bet (often available in Yggdrasil games), which could secure you a feature down the line.
And then it's just a matter of playing the spin button and watching the reels move on your screen. Very little action beyond that is involved, at least in the base game. Bonus features may require you to make additional choices, but that's about it.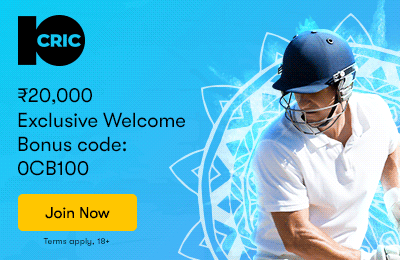 Very rarely, a game is not equipped with the auto-play function. Then you'll hit the spin button manually. That soon becomes a little tedious and does not add to the fun at all, mind you.
What strategies can you employ when playing slots?
Well, the strategies applicable to slot games are not about the slots as such. These games are utterly random and there's very little you can do to influence the outcome of a given spin.
You can always try to improve your odds at winning, though. Slots are popular for a reason and the entertainment value is definitely real.
Play in demo mode first – this means you figure out how a game works and don't lose any real money. You're also learning the rules of the game.
If there are rules to learn, read them and keep special features in mind
Always bet on all paylines
Bet only as much money as you are happy to lose – no one is happy to lose, but slots do have the highest house edge and playing slots mean losing more often than winning
Most importantly: don't trust betting strategies (such as the Martingale system)
Volatility and return to player
In order to budget better and even decide whether a slot is the right option for you, we also have to look at the theoretical RTP (Return to Player) of a slot and how volatile it is.
The RTP is established by the developer by testing the game over many thousand spins. Of course, the RTP is not entirely random and programmed into the game. Whether it holds up is then tested.
The RTP is given with a percentage, which tells us that players can expect to get that much back over a period of time playing the slot. On average, that is 96% or thereabouts. This is true for most modern online slots. That means the house edge is 4%, which is considerable.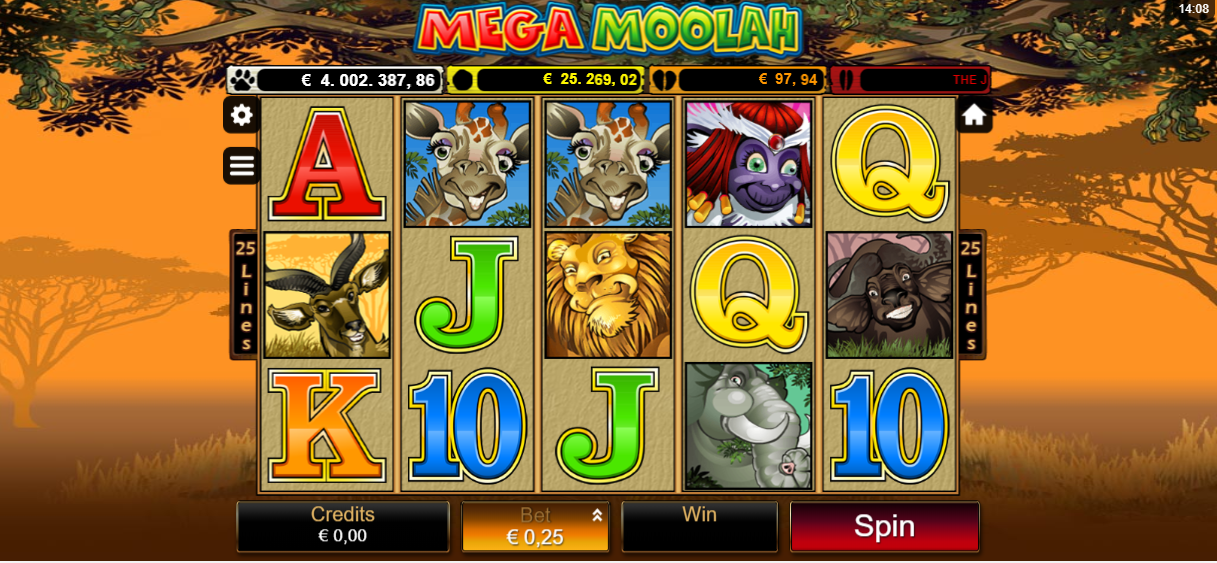 You should not waste your money on a slot that offers less than 96% RTP. Some jackpot games may have lower RTPs, however, but the returns outweigh that if you happen to win. If you keep losing, the rule is always the same: walk away.
But even an RTP of 97% or higher (which is possible) doesn't guarantee you'll win more often. Another factor to consider is the volatility of a slot. The more volatile a slot, the more infrequent will be the wins. Though, at the same time, wins then also tend to be bigger. Highly volatile slots are favored by those who want to risk more and are looking for a thrill.
If you prefer to win more often but are content with smaller wins, a slot with low volatility will be more suited to your needs.
Who makes slots and where to play?
There are dozens of online casino game developers out there in the world. Many are from Europe, but you can play slots developed by companies in the US or Asia or even Australia. The quality varies a lot and it helps reading reviews of online casino games to figure out if it might be a good one to try.
Ideally, you want a compelling theme that is graphically well done and offers a soundtrack that doesn't get on your nerves after ten minutes of playing. You want to be able to change settings to your preferences and choose small stakes or higher ones if you are happy to risk a little. You want a return to player of at least 96%, though anything above 96.5% means your patience may be rewarded eventually.
The rest is up to personal preference. You can have simple but effective slots such as Starburst, which has only one feature but big wins. Or you get a more involved game such as Trolls Bridge, where the free spins are different every time and a few features liven up the base game as well.
Developers that have been around for a long time are Microgaming, NetEnt, IGT, Playtech, NextGen Gaming and Nyx Interactive. They have a huge library of games, make reliably entertaining slots that have the potential to surprise us. Though sometimes they also show their age when we get a new slot that looks as if it could have been released ten years ago.
Among the newer and more innovative slot developers, you'll find Thunderkick, Yggdrasil Gaming, ELK Studios, Quickspin, Red Tiger or Push Gaming. These guys have made some truly ground-breaking games that are a joy to play. It never gets boring, but they also tend to have smaller libraries, because they've not been releasing games for a dozen years or longer.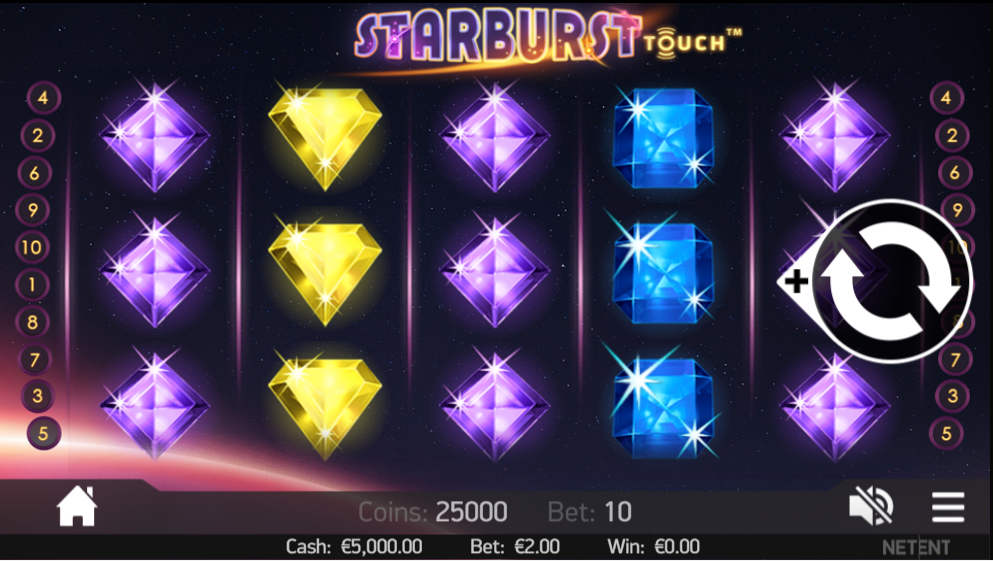 A good online casino will give you an overview of the developers they work with. Not every casino will offer every game. You can find smaller collections at smaller and newer casinos. Whilst online casinos that have been around for a long time, tend to also offer vast libraries of slots because they've signed up with dozens of developers.
Finding the right portfolio of games for you can be a challenge. In our online casino reviews, we'll give you a good idea of the developers a casino works with. We know the disappointment of enjoying a new casino and finding that it doesn't carry games from your favorite developer.
Eventually, we're hoping to introduce you to many exciting developers and their games right here.
Slots FAQ
What is the single biggest win on a slot?
Back in 2015, Jon Heywood from Cardiff won €17,879,645 on Mega Moolah. That still holds the Guinness record for the biggest win.
What are paylines?
It's the lines you can play with on a slot, normally a slot has between 1-50 paylines. These lines you play with are where you form a winning combination on the given online slot your playing.
What are free spins on a slot?
Online casino slots developers just keep evolving the gameplay of the slots, adding more and more special features into the slots. One very common feature you can find at most slots nowadays is the free spin feature. It can vary from slot to slot, but its normally a bonus feature where you get free spins with some kind of multiplier on the winnings during this.
Can I try slots for free before playing with real money?
Yes, most online casinos give you the option to "play for real" or "to play for fun" when you launch a casino slot. So whenever you launch a new online casino slot that you're not familiar with yet, we recommend you try to play it for fun before starting with real money.
How can I be sure the slot is secure and not a scam?
We always recommend you to check the licenses of the online casino operator, as well as the game developer's licenses. This is a market that is regulated very closely and you should feel safe while playing.
Where can I play on slots?
We have reviewed many of the best online casinos out there that you can read all about. You can play slots on any online casino that has a casino library.
Is it possible to get a promotion or a welcome bonus on slots?
Yes, if you register at a new online casino most of them will offer you some kind of welcome bonus. We have found some of the best online casino offer available for new customers at online casinos that you can look into.