Mega Fortune Dreams is an online casino slot that got developed by NetEnt and got released in July 2014. This is a new version of the old Mega Fortune that got so popular because of its huge jackpots. The graphics and gameplay in Mega Fortune Dreams are much better than the old one. This is one of those big progressive jackpot slots that might potentially make you a multi-millionaire.
The "Old" Mega Fortune vs Mega Fortune Dreams
Old Mega Fortune got released back in 2009 by NetEnt, and the theme and graphics were set to be luxury. While playing Mega Fortune you are looking at symbols like diamond rings, limousines, boats, champagne bottles, expensive clocks, cigars, and cash. All this design, graphics, and music is very much improved in Mega Fortune Dreams.
There is no big difference between these slots, except everything looks better on Dreams and it will take the players from Mega Fortune.
One change they made, is that the major jackpot does not only increase to the local casino your playing at. But it's now a pooled jackpot from NetEnt to all online casinos that got Mega Fortune Dreams available.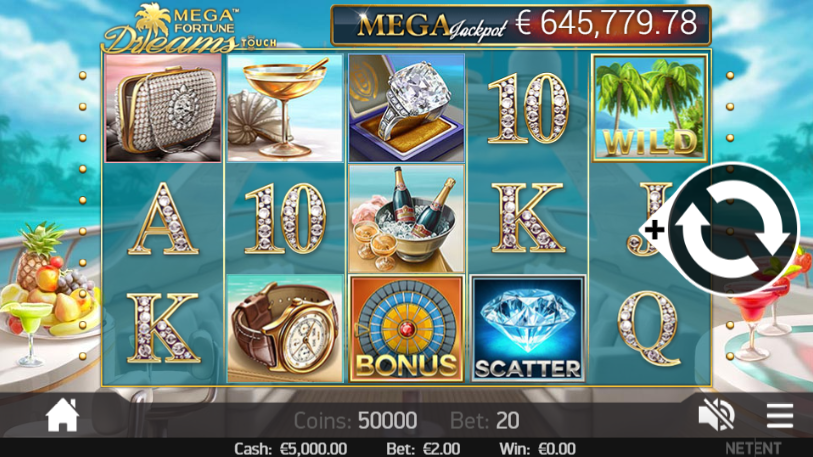 If you played on Mega Fortune and have not tried out Mega Fortune Dreams yet we most definitely recommend you check it out, since it's just a way better-improved version of the old one.
Mega Fortune Dreams and Mega Fortune got separated jackpot pools
That's the main reason people still play Mega Fortune instead of the new and improved version, so if you're looking for the highest jackpot available, we recommend you check out both.
The Theme of Mega Fortune Dreams
The theme of Mega Fortune Dreams is a luxurious life, giving symbols that indicate a luxurious lifestyle like diamond rings, exclusive watches, expensive purses, champagne bottles, and fancy cocktails. The background of the reels shows an anchored luxurious yacht in the tropical islands.
This theme is used to give you a feeling of how life would be like if you win the mega jackpot. Graphics and design look very well on this slot, and the music here is very nice too.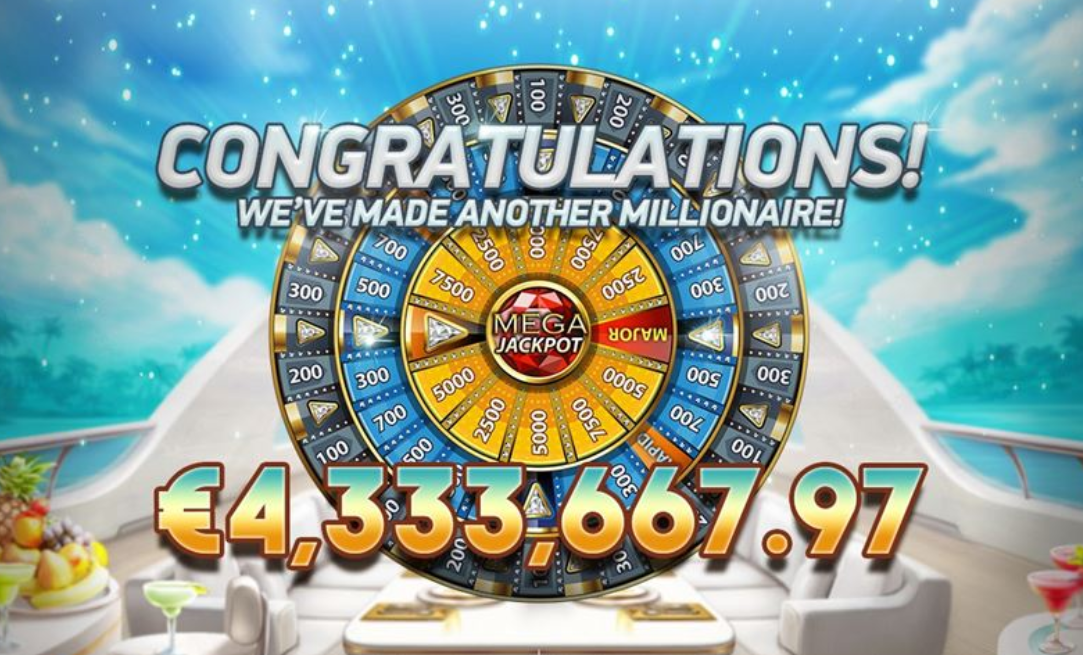 Mega Fortune Dreams is a progressive jackpot slot, meaning the three different jackpots that are available here keeps increasing until won by a player. One thing that is a big plus on this slot compared to other jackpot slots is that it's not all about the progressive jackpots, but it has a lot of other cool features that can suddenly occur while spinning for the ultimate jackpot. We will get into all the different features further below.
Basically, Mega Fortune Dreams is an online casino slot with huge progressive bonuses with many awesome features in it, so it's easy to understand why it's so popular and why they launched a new upgraded version of the old online casino slot favorite Mega Fortune.
Symbols, Free Spins, Jackpots, and Other Great Features
Mega Fortune Dreams does not only offer three different progressive jackpots, but it also has some other great features that we will get into here. But first, let us start with the most exciting feature on the slot.
Jackpots
As mentioned above this slot offers three different progressive jackpots. These three are called rapid jackpot, major jackpot, and mega jackpot. All three just keep increasing the jackpot amount until won by a player.

The Rapid jackpot is a local progressive jackpot, meaning it only gets contributed by players from the specific casino your playing on. Meanwhile, the major and mega jackpots are pooled progressive jackpots, meaning all casinos that got Mega Fortune Dreams are contributing towards the same jackpot and NetEnt will pay the jackpot.
Rapid jackpot: This is a local progressive jackpot, only played at one casino. An average expected win here is €800.
Major jackpot: This is a pooled jackpot paid out by NetEnt, the average expected to win on the major is €75.000.
Mega jackpot: It starts on €250.000 and keeps increasing until won, and this is also a pooled progressive jackpot paid by NetEnt. The average expected win on the mega jackpot is on astonishing €3.750.000.
These three jackpots can be won in the bonus game on Mega Fortune Dreams. It's a big wheel where you can win different cash prizes and the mentioned jackpots above, but more on the bonus game and how to win each jackpot further down.
Scatters gives Free Spins
Mega Fortune Dreams also got scatter symbols you can get on the reels, like in many other slots the scatter symbol will trigger a free spin feature. The amount of free spins you get depends on how many scatter symbols you get on the reels.
3 scatter give you 10 free spins
4 scatters gets you 15 free spins
5 scatter is rewarded with 20 frees spins
By default multipliers on free spins gives 3x
Getting a scatter during free spins will extend your free spins with 1-3 spins, or it will boost you winning multiplicator during the current frees spins with 1-2x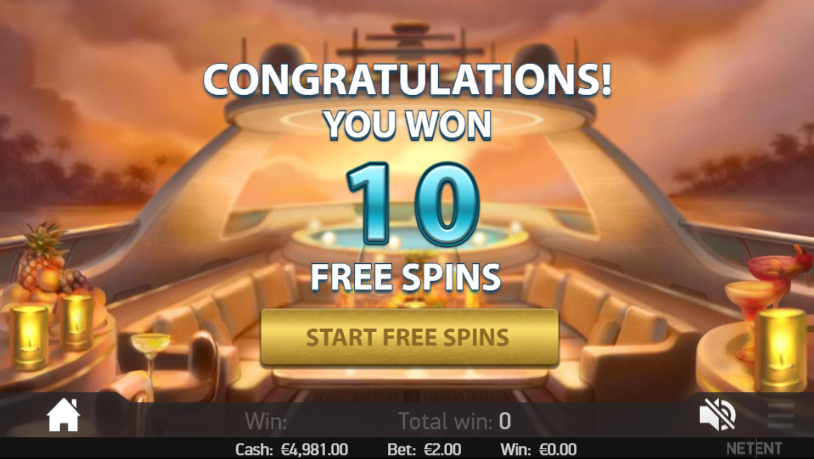 This free spin feature can be lucrative just like the luxuriously themed slot Mega Fortune Dreams is. The maximum multiplier you can get on winning combinations during the frees spins is 10x. Naturally, since you start on 3x you need to get lucky with scatters during the free spins, but if you do, this can pay big.
All other features can be triggered under the free spins like the bonus game and sticky wild re-spin features.
Bonus Game
This is where the three different jackpots can be won on Mega Fortune Dreams. To get into the bonus game on this online casino slot you must get three bonus symbols anywhere on reels 3, 4, and 5.
When those three symbols hit you get into the bonus game which is a big wheel just like the old Mega Fortune. This "wheel of fortune" got three different rings. Here you can win a fixed amount of coins or one of the mentioned jackpots. So when the wheel spins you simply stop the wheel and a small arrow will stop the wheel on your prize. You can advance to different rings.
First ring: Only consist of a low amount of coin prize and a possibility to advance to ring two.
Second ring: Here thing starts to get interesting and you can win the rapid jackpot, other coin prizes and you can advance to ring three
Third ring: On ring three you can win huge coin prizes, the major jackpot, and the mega jackpot.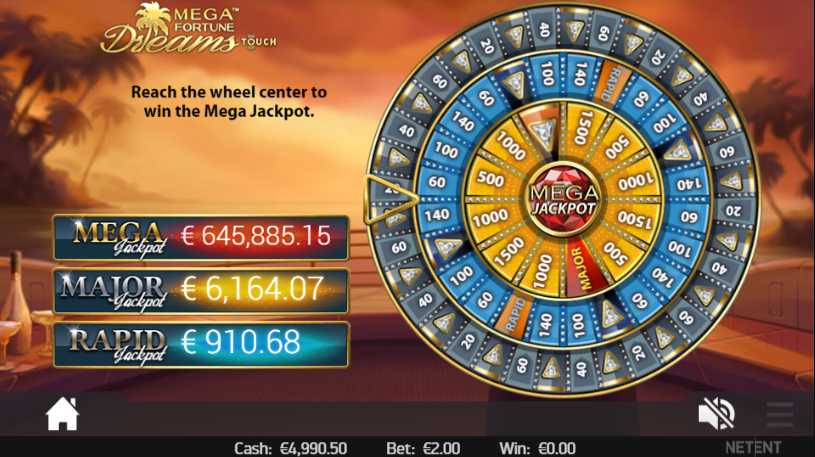 This bonus game almost feels like a classic money wheel, except you can advance to separate rings with a chance on different and bigger winnings for each step. The bonus game can also be activated during frees spins and re-spins.
Symbols
Since this is a luxuriously themed slot that wanna give you a feeling of life as a millionaire they use very classy and luxurious symbols. The symbols used on Mega Fortune Dreams is a diamond ring, an exclusive watch, a purse, champagne bottles, and a cocktail glass. Lower paid symbols on this online casino slot are A, K, Q, j, and 10. These numbers are covered in shiny small diamonds.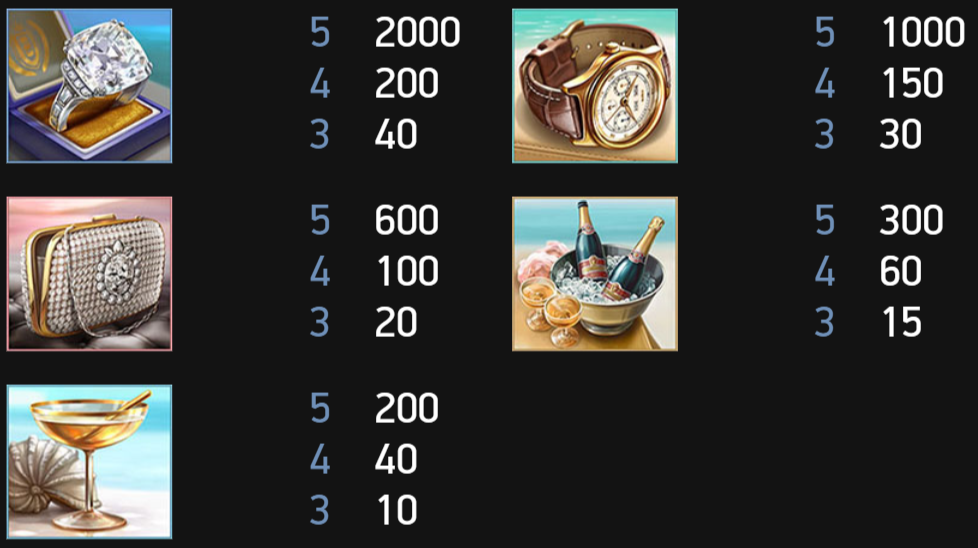 Besides these winning combination symbols, you got the bonus, scatter, and wild symbols too. Wild symbols act like on any other slot, and can replace any symbols to create a winning combination. It can substitute for every symbol except the bonus and scatter symbols.
Unfortunately, the wilds don't give any winning multiplication when replacing another symbol, it simply just act as a wild.
Other Features
There is one more very cool feature on Mega Fortune Dreams, and that's a re-spin feature. Meaning that if you get three or more wild symbols anywhere on the reels, they will stick there for another free re-spin. This re-spin feature can generate some big wins.

If you land the bonus or free spins during re-spin those features will be activated.
How to Play
Mega Fortune Dreams got 5 reels in 3 rows, and you play 20 lines on each spin. Before you start spinning the reels you just need to decide what the coin value and bet level should be, then you're ready to go.
You are playing 20 lines
Chose bet level between 1-4
Coin value from €0.01-€2
€0.20-€80 per spin
Like most other slots a combination of three similar symbols or more on the same line from left to right will result in a win. The exception is scatter, bonus and wild symbols.
Another option that is available on Mega Fortune Dreams is the possibility to activate auto-play so you don't have to manually click each spin. On this slot, you can have up to 1000 auto-spins each time, and that's more than most online casino slots normally offer.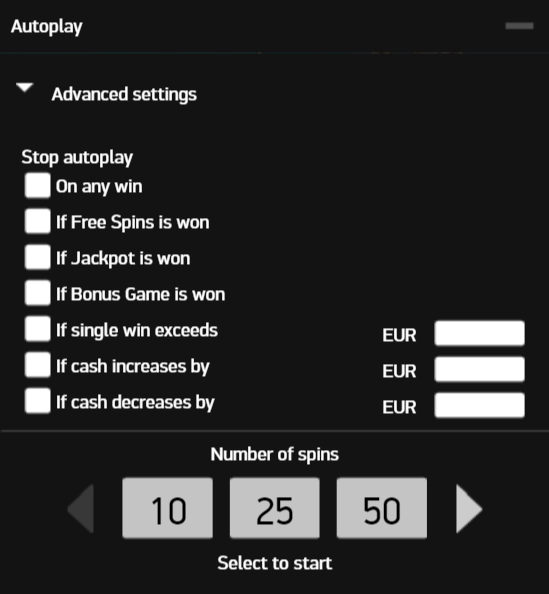 Of course, the auto-play function comes with the option to stop it automatically if you either hit the bonus, free spins or you reach a loss/win limit that you set.
Return to Player (RTP)
The RTP on Mega Fortune Dreams seems to vary a bit from one online casino to another, but on LeoVegas the RTP on Mega Fortune Dreams is currently on 94,40%. This is not the highest RTP among online casino slots, but considering that this slot has progressive bonuses, free spins, and a re-spin feature we think the RTP is more than ok for this slot.
Verdict
Mega Fortune Dreams is a well-done online casino slot that looks very good and it's a really exciting slot to play knowing the mega jackpot can be won.
This new slot looks so good compared with Mega Fortune, and we can't recommend you enough to check it out if you already tried and enjoyed Mega Fortune, cause then you really gonna love Mega Fortune Dreams.
In 2013 a lucky Finnish won staggering €17,861,800 on Mega Fortune, this was for many years the biggest win ever on any online casino slot.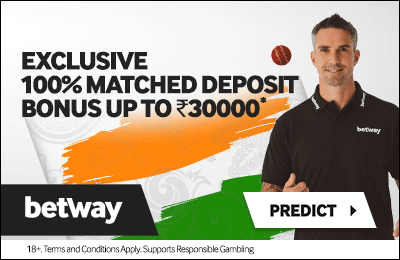 In the future, Mega Fortune Dreams will surely continue paying out those well-known big progressive jackpots that we all dream about, as they have done since 2009 on Mega Fortune, and since 2014 on Mega Fortune Dreams.
If you like playing on slots that got a big jackpot, and a lot of other cool features with a smooth design, that runs very good on any device you might be on. Then we recommend you to check out the online casino slot Mega Fortune Dreams.
Mega Fortune Dreams FAQ
Where can I play Mega Fortune Dreams?
Mega Fortune Dreams is created and developed by Net Entertainment (NetEnt). They are among the biggest and best game developers we know of, and their games can be found at almost all online casinos.
Is Mega Fortune Dreams available for Indian players?
Yes, Indian players can enjoy Mega Fortune Dreams. This online casino slot can be found at many Indian-friendly online casinos. LeoVegas Casino is one place where players from India can enjoy this slot with great promotions available.
What features does Mega Fortune Dreams have?
The question should almost have been the other way around, what doesn't Mega Fortune Dreams have. This online casino slot offers a free spin feature, a bonus wheel, re-spins, and this slot is even a progressive jackpot slot. Not many progressive jackpot slots offer this many special features in the game.
Can I play Mega Fortune Dreams on a mobile or tablet?
Yes, Mega Fortune Dreams is a beautiful online casino slot to play on a mobile or tablet. You can play it directly in the browser on any platform, or you can play it with a dedicated mobile application provided by your online casino.