Live casinos provide a very unique excitement at gambling sites. Most of the time, you will probably not live anywhere near a brick-and-mortar casino. So, if you want to know what it feels like to play live roulette with a croupier, your next best option is visiting a live casino. Here is what you need to know to play live casino games in India.
A little background about live casinos in general
Online casinos have been around since the mid-1990s. The games you were able to play there were simple versions of the games you could find at regular real-life online casinos: roulette, blackjack, video poker, and slots, of course.
Nobody had even considered that live dealer games could be an option. Plus, the technology wasn't really there yet either.
Playtech, a game developer that has been around since the dawn of online casino, first conceived of the idea to go beyond simple computer casino games. They believed that there must be a way to bring live dealer action to the homes of interested players via the computer and the internet. Consequently, they established a studio, put a dealer and a table in it, pointed a camera at the setup, and then streamed it to their online casinos.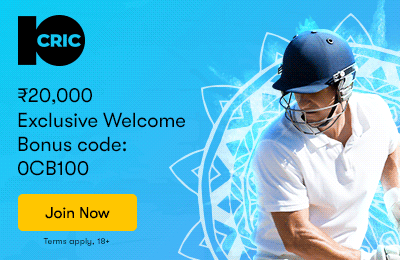 The venture proved to be a failure, however. The players weren't interested. Not yet anyway.
The main problem was that the technology and the speed of the Internet at the time were simply not ready. Try enjoying a live stream when the modem keeps cutting the connection.
Still, the idea prevailed. Eventually, Microgaming and Evolution Gaming took over. Not together, mind you. But both companies continued to work on the possibilities and developed existing streaming technologies further. As internet speeds became faster, the idea of a stable connection and steady live streaming became reality.
And players became curious as well. Initially, only blackjack games were offered. The game is simple enough and the setup well-suited to live streaming. Soon, however, players wanted more, and roulette, baccarat and casino poker were also added into the portfolio of live casino games.
Nowadays, many other games have been adapted or developed for live casinos and almost all online gambling sites we know of have at least a handful of live dealer tables. And whilst live dealer games still don't quite capture the atmosphere of actual casinos, the interaction with dealers and other players is pretty close to the real thing, and one reason live casinos are so popular these days.
How do live casino games work?
The first thing to know is that all live casinos are located in studios that have been established by the developers strictly for that purpose. Sometimes, each table is in an isolated studio. Other times, you may see several tables set up in one larger room, which gives us more of a vibe of a brick-and-mortar casino. But even then, each table is operated by its own dealer and individual sets of cameras are set up to zoom in on the action on the table.
Dealers are professionally trained, often young and attractive, always welcoming and polite. Interestingly, live casinos that primarily cater to Asian customers, will also have primarily Asian dealers.
Some live casino games require different camera angles, which you can choose from when viewing the table from your computer at home. But some simpler games provide only one angle, which usually suffices to observe what is happening.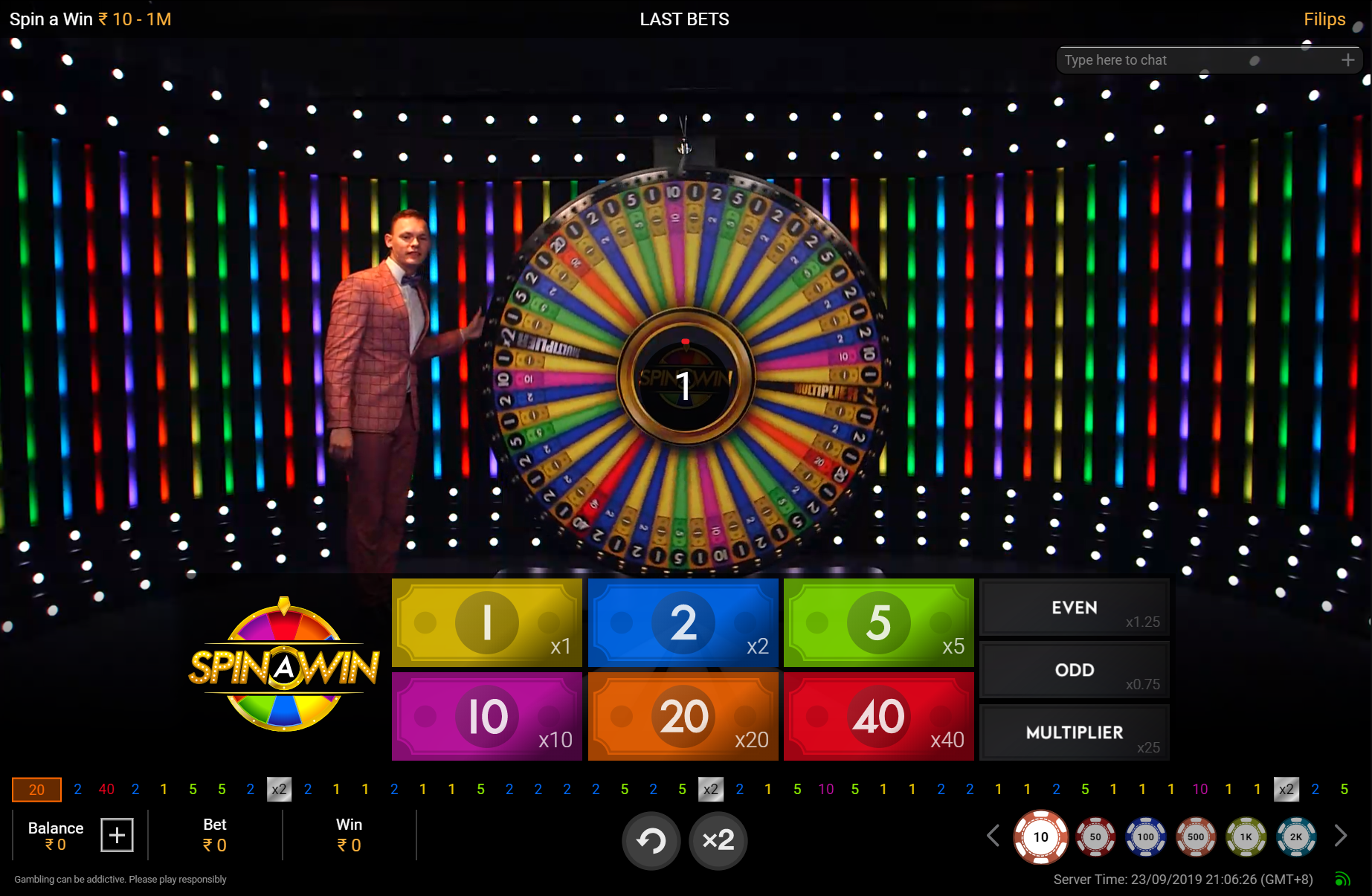 Whilst the dealer sits at a table, where they can complete the actions for each game that is required of them (spin the roulette wheel or deal out the cards), players at home in front of their computers will also see a virtual menu, which shows them their current bet and a virtual representation of the casino chips they have at their disposal. Some elements of the game may be represented in the menu as well.
There may also be a chat window that enables players to 'talk' to the dealer or even to other players. The dealers are also able to reply or simply give game directions. Usually, they will greet new players joining the table, which they are able to observe through a computer screen as well.
Depending on the game you are playing, a lot of added effects may give you a good impression of a real casino.
You should keep in mind that once you take a seat at a live casino table, you are expected to join in and place a bet. Of course, you can observe the table first and decide whether you wish to place a bet, but eventually, you will either place your bet or leave the table. After all, there might be another player waiting to join and ready to play.
Popular live casino games
Let's take a look at popular live casino games.
Roulette
One of the most popular live casino games around. Some online casinos place a heavy focus on Roulette tables. You can choose among European, American or French Roulette tables, but there are many other versions besides.
Larger live casinos often also offer Speed Roulette, Multi Roulette, and Roulette tables in various different languages or with a range of different table limits.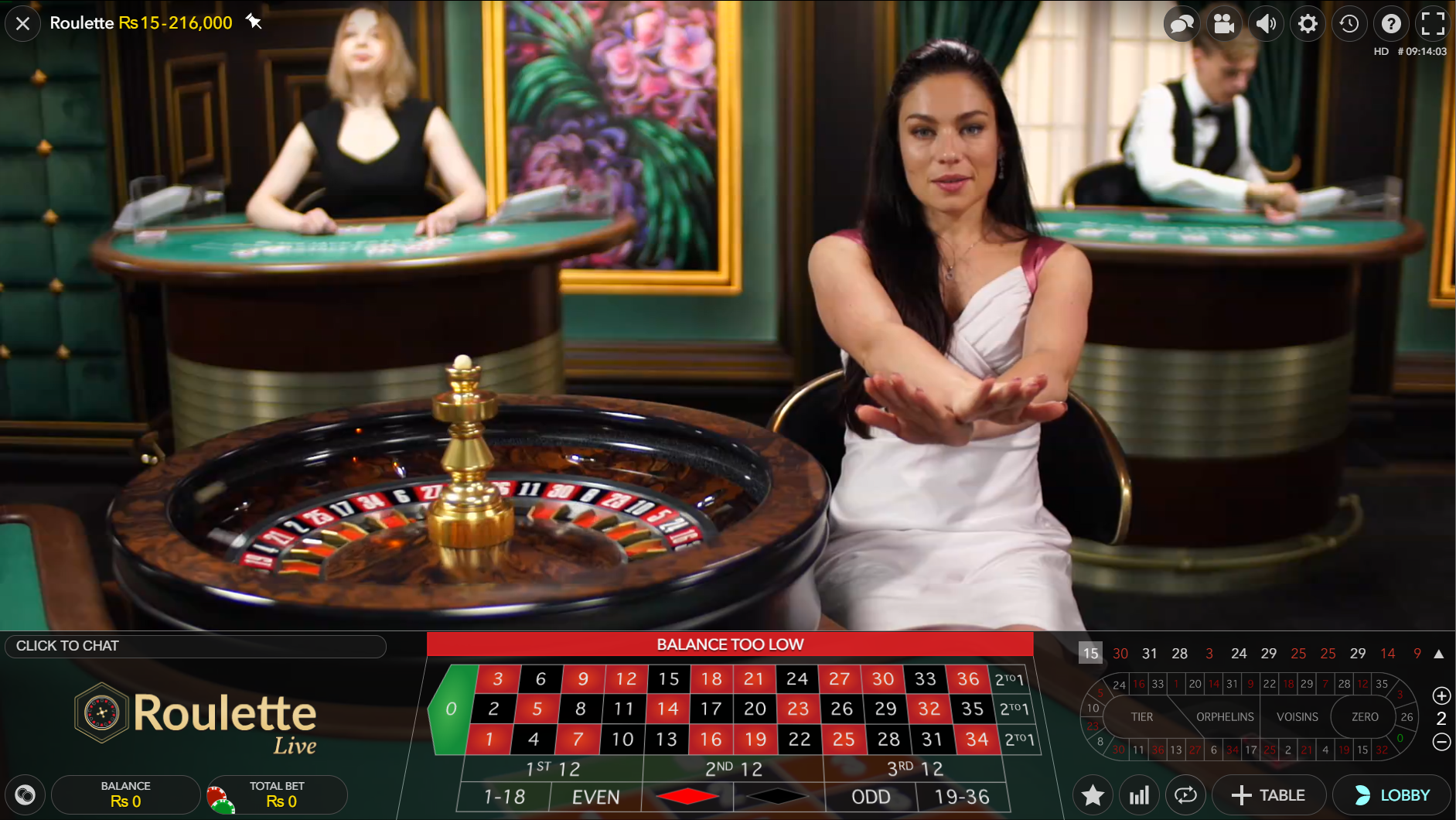 The croupier will spin the wheel, whilst the table itself with all the betting options may be virtual, where you can only see your own bet but not that of other players. Various camera angles can be chosen to view what is happening on the roulette wheel itself. You can place bets just like in a real casino and dealer interaction is usually possible and encouraged.
Blackjack
Blackjack is the second most popular live casino game and the most popular card game. You may be able to play a handful of blackjack versions at a live casino, but mostly you'll find tons of different table limits, some language options and VIP tables to choose amongst.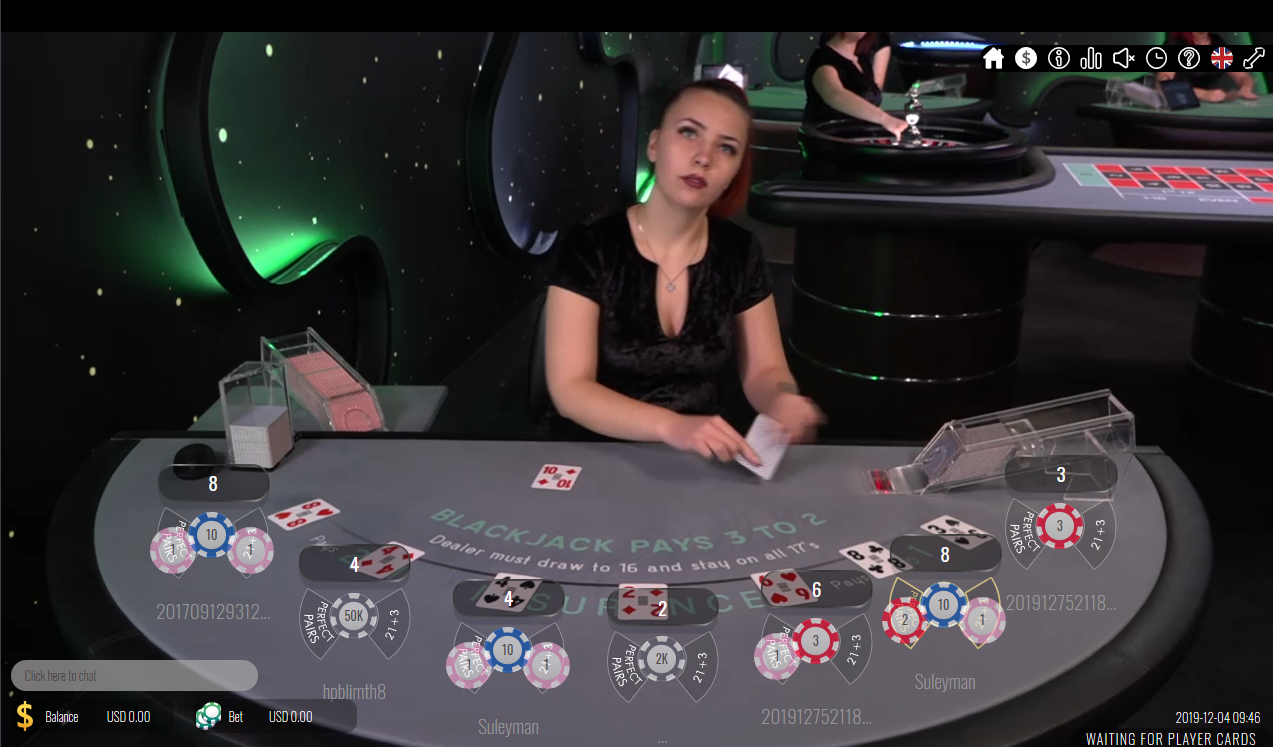 The dealer sits at a classic though somewhat simplified blackjack table. Cards tend to be oversized for better visibility. Players place bets via their virtual menu. The cards dealt may also be shown as a virtual representation for clarity.
Baccarat
Baccarat may not always be offered at live casinos, in particular at small live casinos, the focus may very well be on blackjack and roulette alone.
The setup is similar to blackjack in that you get a somewhat simplified table the dealer is sitting at; your menu is virtual, and the cards are oversized for better visibility.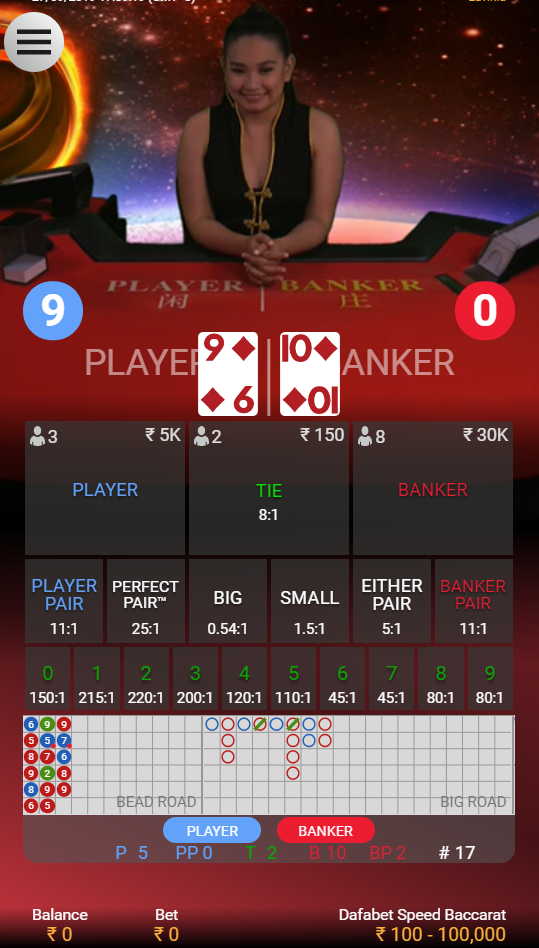 If many baccarat games are available, you'll also be able to find Punto Banco as a version and various table limits and VIP options.
Casino Poker
Casino poker games offered at live casinos are still not the same as playing poker via a client against other players. You will be facing a dealer and are dealt cards according to the rules of the game you have chosen.
Large live casinos will offer Texas Hold'em, Casino Hold'em, Three Card Draw and Caribbean Stud. You may even be able to play Red Dog and other versions of Poker.
Dream Catcher
Dream Catcher is a wheel of fortune type of live casino game. It is so popular that we have written a separate article about the game.
Other live casino games
Developers such as Evolution Gaming have long since ventured beyond the classic casino tables and added their own range of games.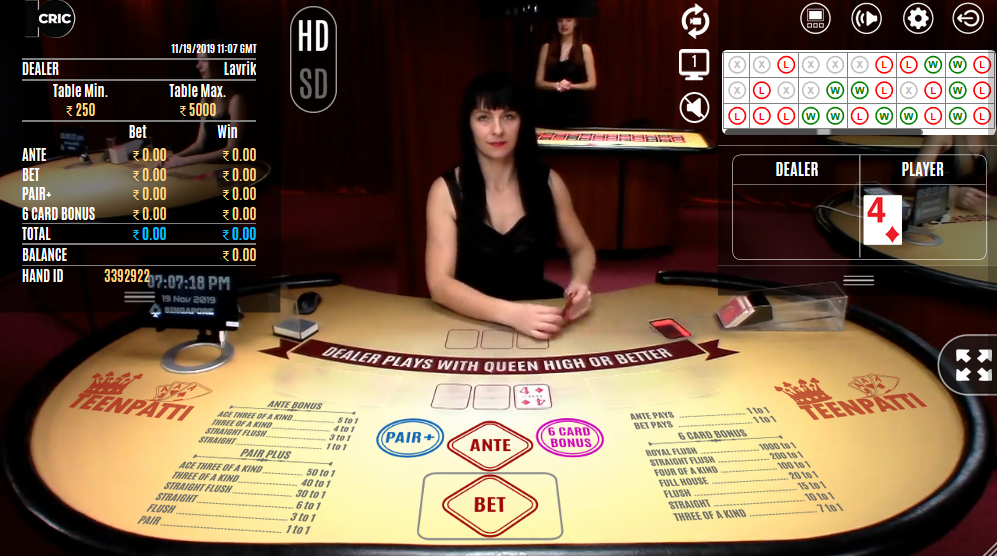 You can, therefore, find a game inspired by Monopoly or the TV game show Deal or No Deal. There is a live football studio game, where you play a simple card game and also discuss current or upcoming football matches.
Andar Bahar and Teen Patti are also available at live casinos, especially when they cater to Indian players in particular.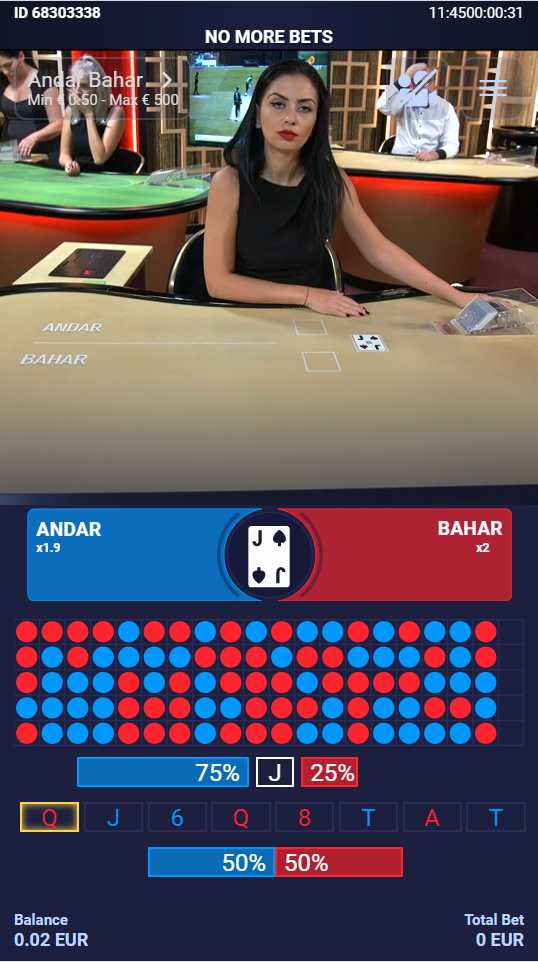 Whilst dice games are a little bit more difficult to set up as live tables, there are live casinos where you can find Craps of Lightning Dice on offer.
The Makers of Live Casino Games
Nowadays, there are at least a dozen developers out there that develop and supply live casino games. Not all of them do so exclusively, but usually as just another product in their range of online casino games.
Evolution Gaming
One developer who only makes live casino games and arguably excels at it for that very reason is Evolution Gaming. They are without a doubt the market leader. The company was founded in 2006 and have received award after award for their products since awards have been introduced.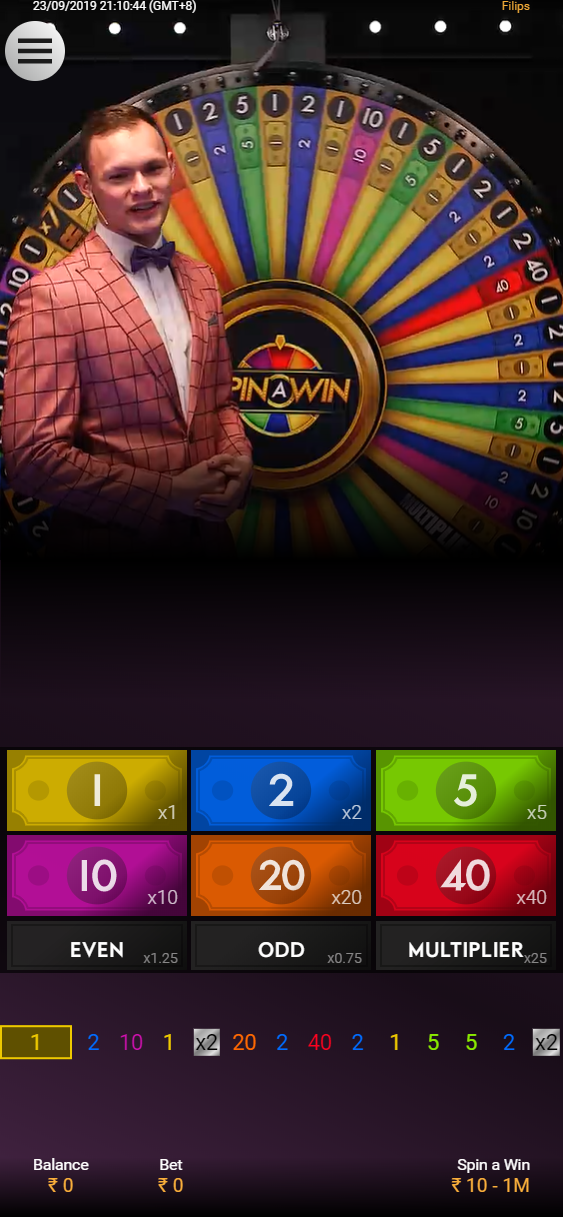 They run some of the best and most technically advanced live casino studios in the world and have the largest collection of live casino tables of any developer, often making them highly customizable for casinos they work with.
Playtech
Whilst their initial foray into the world of live casino games proved unsuccessful, Playtech never gave up on the idea and eventually they did develop a good range of live casino games, which is mostly hosted at Playtech casinos.
Microgaming
Microgaming has been around seemingly forever and is one of the first providers of online casino games. Even though they became eventually pioneers in the area of live casino games, they actually only offer a relatively small selection of live tables these days, which you can mostly find at Microgaming casinos.
NetEnt
Many know Net Entertainment as a premier developer of great slot games, but they also offer some of the best live tables in the industry. Indeed, NetEnt is probably one of the best live game developers in the world. A majority of online casinos will work with Evolution Gaming and NetEnt as their first choice of developers of live tables.
Extreme Live Gaming
Extreme Live Gaming was initially a subsidiary of Novomatic. Consequently, you would usually find their games at Novomatic casinos, which is still the case today. However, their games have found a wider audience and are available at many other casinos these days as well.
Pragmatic Play has acquired Extreme Live Gaming in an effort to expand its product range and reach.
Following the etiquette at live casinos
At brick-and-mortar casinos, there is an etiquette of how to behave. Often, there is a dress code, but that's only part of it.
Enthusiasm, expressions of joy and excitement are certainly encouraged. But you can't always win and with losses come frustration and perhaps anger. Shouting at a dealer will get you banned from a casino. Any form of verbal abuse will also get you banned. And if you get physical and attack someone at a casino, you would probably be persecuted on top of that.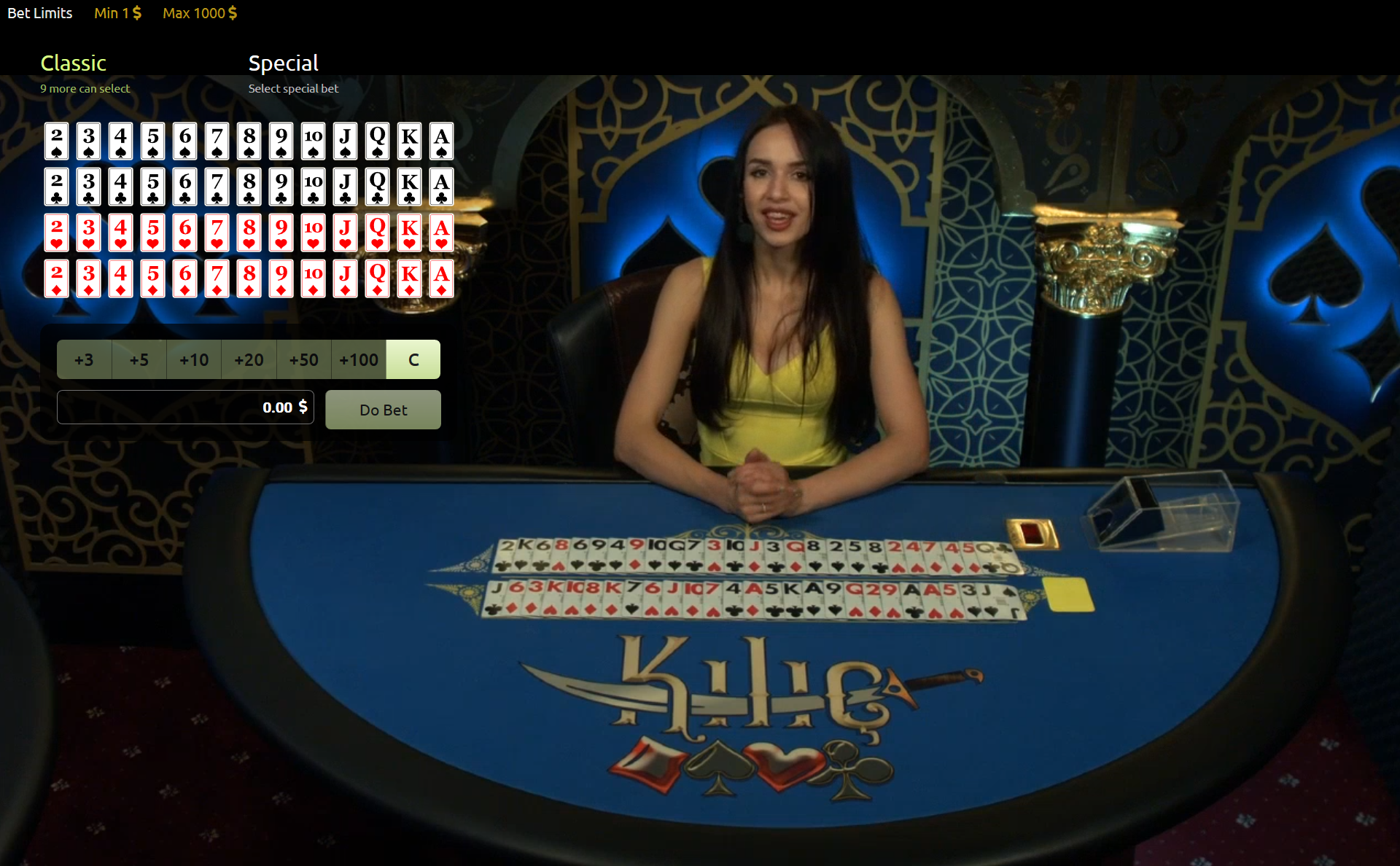 Whilst the latter is not an option at a live casino, you are often still able to communicate with the live dealers operating the tables. And the same etiquette applies here as well. The dealers are trained professionals, who are polite, friendly and engaging. They make jokes, congratulate the winners and may even make a little small talk.
Players are able to chat with them, but abusive or lewd comments (after all, there are plenty of pretty young dealers) will get you banned from the casino. You may even forfeit any winnings, have your latest deposit returned to you and your account is closed.
Choosing a live casino to play at
If you are interested in live casino games and want to check out a casino and the live tables on offer, there are a few things you might want to consider before signing up.
Size of the live casino – do you get 3 tables or 3 dozen?
Which games are available? Can I play Andar Bahar or Teen Patti here?
Which developers supply the games?
How is the casino's reputation? Is it a whitelisted property or considered rogue?
Is there a live casino welcome offer? Are the other live casino promotions or bonuses?
What are the wagering requirements for these bonuses?
Can I play live casino games on mobile?
In our gambling site reviews, we also check out the live casino, the games available, the developers who provide the games, and whether there are live casino bonuses and promotions. In other words, we check those questions above for you. But in order to know which games you like, you will have to try them yourself.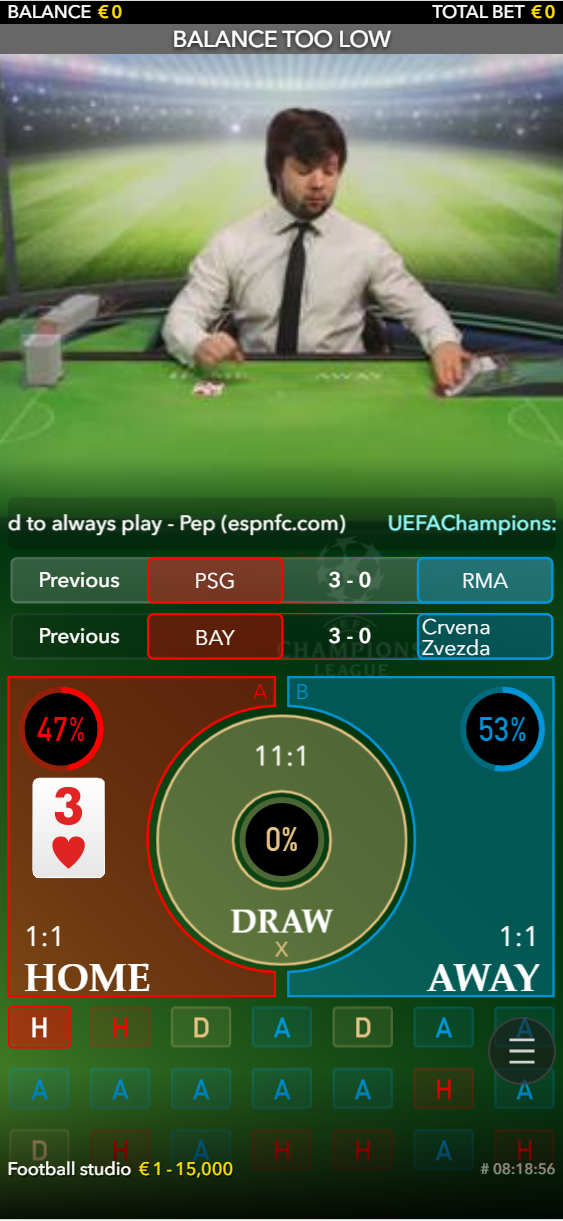 Of course, we also check out whether the live casino games at a casino are also available to play via mobile. Most of the time, that is the case, which is great news. But if a mobile page is not sufficiently supported, you may not be able to play the live games mobile. If that's something that is important to you, you should check that out beforehand as well.
Live casino can be a lot of fun and we hope this helps you get you started. If you need further information, please let us know.
Live Casino FAQ
What online casino offers live casino?
Almost all online casinos nowadays have a live casino section at their site. You will find different amounts of live games on each site depending on what game developers they work with. But games such as roulette, baccarat, and blackjack should be available at all sites.
If you looking for more complicated live games you should visit Dafabet, LeoVegas, 10CRIC, or 1xBet since they offer a comprehensive live game library.
What is a live casino?
Live casino is a webcast of a live game of any kind, with a live dealer, live camera, live chat, live table, and much more live-action. It's basically a simulation of a real-life casino.
Is it possible to try the live casino for free?
Most online casinos require you to have real money in your account to be able to play live casinos. However, 1xBet offers free to play live roulette from the game supplier FAZI, and on Royal Panda, you can play a decent range of table games for free. This is not live, but its a great way to learn the different table games before going live.