Andar Bahar is one of the most popular card game played in India. It's probably also the simplest card game you can find anywhere to place bets on and have a 50:50 chance of winning. We'll tell you all about it right here.
What is Andar Bahar?
Andar Bahar literally means 'Left' and 'Right'. Another popular name for the game is Katti. The game originated in the south of India and spread to the north. Some claim the game is several hundred years old to the point of being ancient, though there is little evidence for that. In reality, the game is probably younger than Blackjack or Baccarat, but no less popular, at least in India.
Some of its popularity probably lies in its simplicity. You play it with a single deck of cards. It can be played with any number of players and the rules are super easy to understand. You can play it just about anywhere as well if you have a deck of cards handy.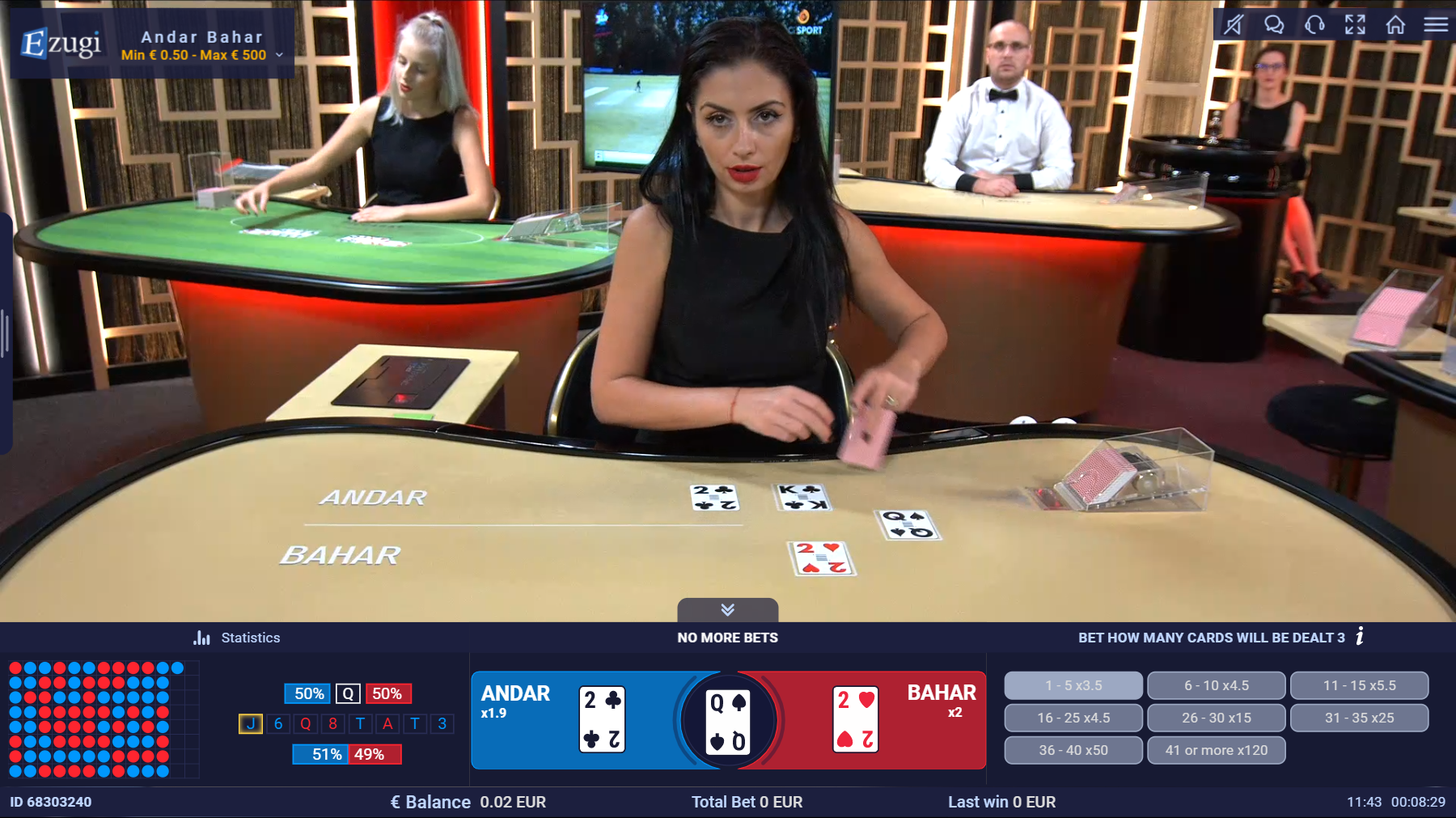 It's a game of chance and educated guesses, which players seemingly can play for hours on end. That's particularly noteworthy because a single game may last no longer than five minutes.
Popularity of Andar Bahar
The game, originating in the South of India, became extremely popular because of its simplicity of understanding and ease of gameplay.
It required a single deck of cards to be played, and learning it was extremely simple as there were no calculations involved unlike Blackjack. Also, there was no need of separate equipments like wheels used for Roullete.
After a middle card was drawn, the player only had to guess whether the card "matching" this middle card will be drawn to the "left" or to the "right" of the middle card.
Watch our video of playing newly launched Andar Bahar game at Betway.
How to play Andar Bahar?
Only 1 deck of 52 cards is used in this game. There is a dealer and any number of players.
One card is randomly drawn from the deck and placed in the middle
The players will have to bet on Andar (Left) or Bahar (Right) before the game starts
If the middle card is red, the dealer starts placing the first card on Bahar (or Right) and the next card is placed on Andar (Left). If the first card drawn is black, the dealer starts placing the next card on Andar, followed by the next card on Bahar. This is only important when it comes to paying out the winners in the end
The dealing of cards continues alternately to the right or left and once a card of similar rank as the very first card is dealt, the round ends and wins are paid out
At no point will any of the players be dealt a card. They are only observing as cards are put down right or left, hoping that the matching card will land on the side they have bet on.
Watch our video of how to play Andar Bahar online at 10CRIC.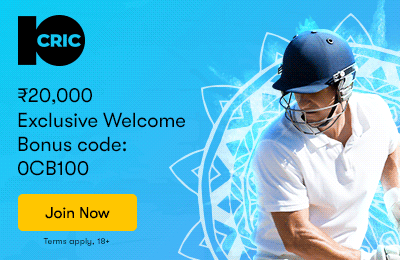 Payouts
Payouts generally vary between different online casinos while playing Andar Bahar, but in general there is a commission that is charged on Andar or Bahar which makes the margin for online casino.
Depending on where the first card drawn (after the initial card, of course) was placed, payouts differ slightly. If the first card was dealt to the left and the winning card was also dealt on the left, the payout is 90%. If the winning card is dealt to the opposite side, the payout is 100%.
Or the other way around, if the first card is dealt to the right. Here's an example overview:
Bet (INR)
Winning card appears on
the same side as
first drawn card
Winning card appears on
the other side than
the first drawn card
100
190
200
500
950
1000
1000
1900
2000
2000
3800
4000
5000
9500
10000
Here's an example:

Side bets on Andar Bahar
Along with the regular bets on Andar or Bahar, depending on the online casino there can be further side bets offered.
For example, game hosted by Ezuigi generally has the following Side Bet options on the Middle Card:

| | |
| --- | --- |
| Total Cards Dealt | Payout |
| 1-5 | x3.5 |
| 6-10 | x4.5 |
| 11-15 | x5.5 |
| 16-25 | x4.5 |
| 26-30 | x15 |
| 31-35 | x25 |
| 36-40 | x50 |
| 41 or more | x120 |
Ezuigi Side Bet Payouts
This gives players an added incentive to boost their bets while playing the game.
Playing Andar Bahar online
Since Andar Bahar is mainly popular in India, online casino players from India may find versions of this game at online casinos catering particularly to Indian players.
And our top recommendation for playing online was pretty easy, not only do they have live versions of the game, they even have dealers from India. And let's not forget a great bonus to make the odds swing heavily in your favor.
Best Online Casinos in India to Play Andar Bahar
The first address for playing Andar Bahar online for Indian customers should be 10CRIC, they offer multiple tables for live Andar Bahar and Teen Patti play. When playing Andar Bahar live at 10CRIC you can choose the table you want that suits the stakes you want to play.
Since you got more tables, you got a low stake table that suits new customers that are not yet Andar Bahar experts, and a high stakes table that suits experienced high-rollers. 10CRIC has many promotions that you can take advantage of while playing Andar Bahar.
A new feature offered by 10CRIC is the No Commission Andar Bahar table, which boosts your chances of winning.
Here is a video of playing it online: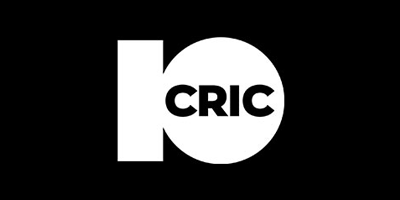 10CRIC Casino Bonus
Deposit ₹1,000 - Play with ₹2,500
Claim Bonus
Wagering: 40xB
New Customers Only. 18+. T&C Apply.
Another great online casino to play Andar Bahar at is 1xBet, as they also cater towards players from India, covering everything a customer from India needs to have a great time while playing Andar Bahar.
1xBet offers live tables for almost any table game you can imagen, you won't find many live table games missing at this online casino. 1xBet has great on-going promotions and a good welcome bonus for new customers.
We truly recommend Indian customers to check out 10CRIC and 1xBet if you enjoy playing Andar Bahar online.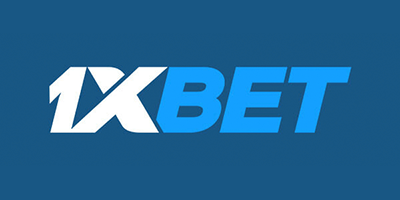 1xbet Casino Bonus
130% Welcome Bonus up to ₹26,000
Claim Bonus
Wagering: 5xB
New Customers Only. 18+. T&C Apply.
Usually, online casinos that have a version of the game, will offer it in the live casino as you are going to be playing a live casino version. This also makes it possible for a multitude of players to join just one table.
Online casinos such as Jeetwin or ShowLion may offer a table. Whilst you may only find one table at the live casino, that is usually enough because nearly an unlimited number of players can join that one table. That's not feasible in real-life.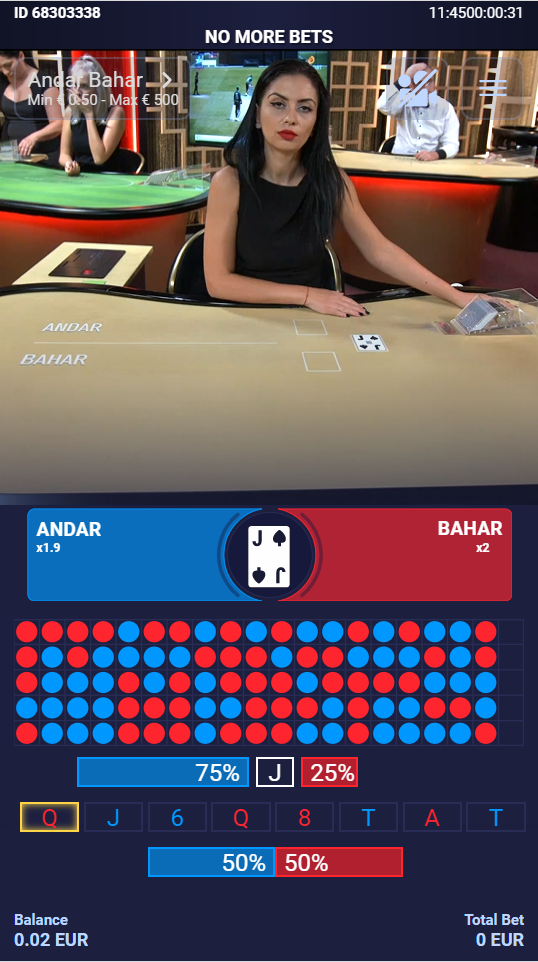 Online casinos don't seem to host Andar Bahar as a simple table game, however. We have not encountered such games. There are free play versions via social media gambling apps you may download to your smartphone or tablet from Android or iOS. Those games are not for real money, however.
Considering that we get this type of game, we would hope that online casino game developers also add Andar Bahar table games to their portfolio. There's nothing preventing that from happening and players from India would certainly rejoice.
10CRIC just recently added Super Spade Games to their live games library, and now offers live Andar Bahar tables, you can read more about that here.
As you can see its no wonder that this is one of the most popular card games in India.
We wish you all the best of luck when playing this mesmerizing game.
Most popular software providers for Andar Bahar
Since the game is quite dominant in Indian community, there are not many international software providers who at present are offering the game in their live casino software.
There are 2 software providers who stand out in the offering:
Ezuigi
Ezuigi has been in business since 2013, and have developed a live casino model based on their superior technology reach and accessibility to local manpower in Colombia to run the operations.
One of the good things about the Ezuigi platform is the ease with which their live dealer casinos are loaded on to the mobile device browsers, without downloading any additional software. There is an easy option to chat with the dealers.
Generally, in their software you can always see multiple dealers dealing for various games in the background.
The minimum amount with which you can play on their tables is Rs. 50 whereas the maximum amount is Rs. 50,000.
They also have a side bet option as highlighted here.
Super Spade games
Super Spade games prides itself as being another supplier of live casino software to some of the biggest casino sites operating in India, including our 2 favorite Andar Bahar sites 10CRIC and 1XBet.
The good part about their tables is it mentions a lot of historic information about the games, including the percentage of times Andar has won Vs Bahar has won, history of winning numbers, etc. in a very intuitive interface. Besides that, you can also change the stream to HD (High Definition) or SD (Standard Definition) based on your bandwidth to avoid any lagging issues.
They also have a version of the game which is No Commission Andar Bahar. The minimum amount with which you can play the game starts at Rs. 250, however do check the payouts as they are different if the first card matches.
Is it legal to play Andar Bahar online?
There is no clear statement on online gambling within India, and so there is no clear directive whether playing Andar Bahar online is legal or not. We do know a lot of players enjoy playing Andar Bahar in Live Casinos offered by many sites in India.
Besides playing online, there are few tables available to play in physical casinos in Goa (floating casinos).
Andar Bahar FAQ
Where can I play Andar Bahar?
More and more online casinos are adding Andar Bahar to their live game library, but we can recommend JeetWin and ShowLion if you got trouble finding a live table.
Is Andar Bahar known under any other names?
The most common name of the game is Andar Bahar, but another popular name for Andar Bahar is "Katti".
What does Andar Bahar mean?
It actually means Andar (Left) and Bahar (Right), making good sense since you got two betting options in Andar Bahar, and that's either left or right.
What are the languages in which Andar Bahar is available in?
As of now, the game is available in English dominantly with English Speaking dealers. You can switch the language to Hindi also but this is only for the interface and not for the dealers.
What are the variations of Andar Bahar?
There is no variation in as such the basic gameplay of Andar Bahar. The only variation that is present is in the offering of side bets, or No Commission version where the payouts are different for the game.
Is there a free version of the game available?
In our experience, there is hardly any free version of the game available on various casino sites. You can however check our video reviews above to learn about the game. You can also sit on one of the tables without betting to understand how to play the game better.