Play Teen Patti and Andar Bahar Live at 10CRIC now!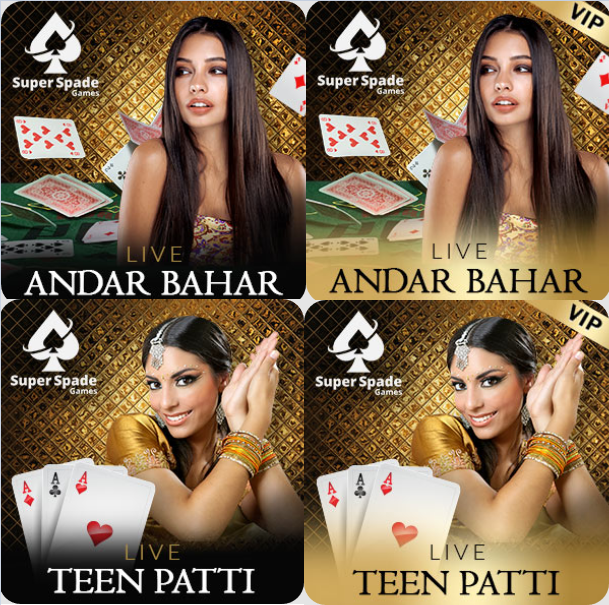 Finally, the online casino 10CRIC has added the live version of Teen Patti and Andar Bahar to their live casino library. These two card games are among the most popular gambling games in India. The two new live casino games Andar Bahar and Teen Patti at 10CRIC are delivered by Super Spade Games.
Super Spade Games is a B2B live dealer supplier and offers a sophisticated and flexible Live dealer system to gaming operators or white-label providers all over the world.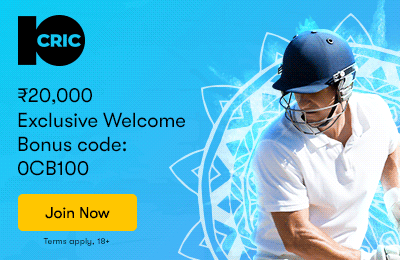 If you're new to the online casino 10CRIC we did a full review of the Indian-friendly casino that you can read here.
Four new live tables
10CRIC adds two new games from Super Spade Gaming, and they added two different tables of each game making it a total of 4 new tables.
Live Andar Bahar
Live Andar Bahar VIP
Live Teen Patti
Live Teen Patti VIP
The difference between the regular tables and the VIP tables is the betting limit you can operate with on each table. On the regular Andar Bahar and Teen Patti tables, you can bet from ₹250 to ₹5000 each round.
On the Andar Bahar and Teen Patti VIP tables the betting limit each round starts on ₹1000 and you can bet up to ₹25000 each round.
Andar Bahar
Andar Bahar is a really simple card game where you either bet on Andar (left) or Bahar (right). You only get two betting options and one will have 1.90 in odds and the other will have 2 in odds, depending on who won last round and who gets the cards first.
As mentioned Andar Bahar is a very popular game in Asia and especially India, and if you're not yet familiar with Andar Bahar we already did a full guide on how to play Andar Bahar that you can read here.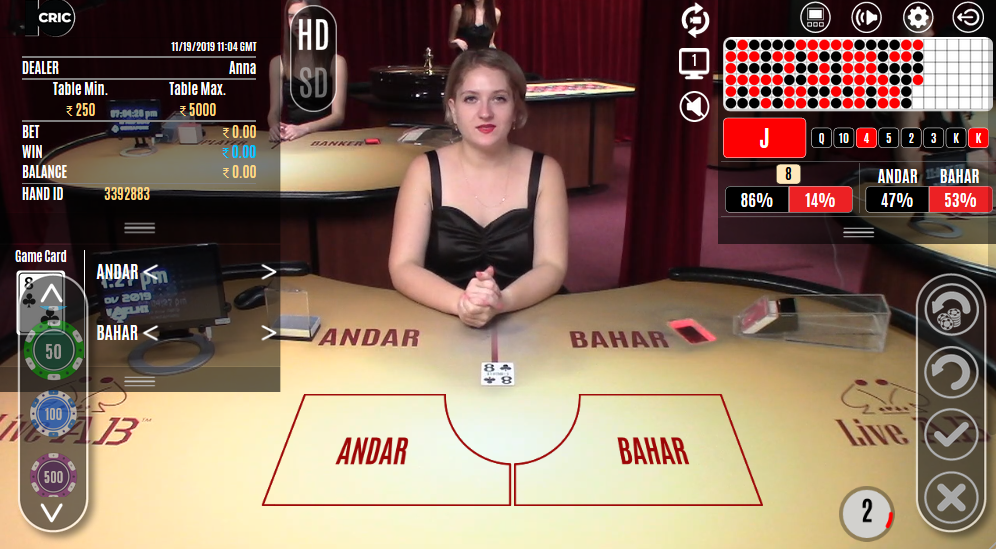 There is an ongoing promotion at 10CRIC that gives you up to ₹4000 in cashback each Tuesday when playing live Andar Bahar. Read more on that promotion here.
Teen Patti
Teen Patti is essentially the Indian version of the British game 3 Card Brag. Played with a 52-card pack without jokers, and since you only play with 3 cards there are fewer winning options than in most known-poker variations.
Teen Patti is also an extremely popular card game in Asia and in particular India. We did a fully comprehensive guide on how to play Teen Patti that you can read here. We explain everything you need to know about Teen Patti in this guide from the origin of the game to the showdown of a hand.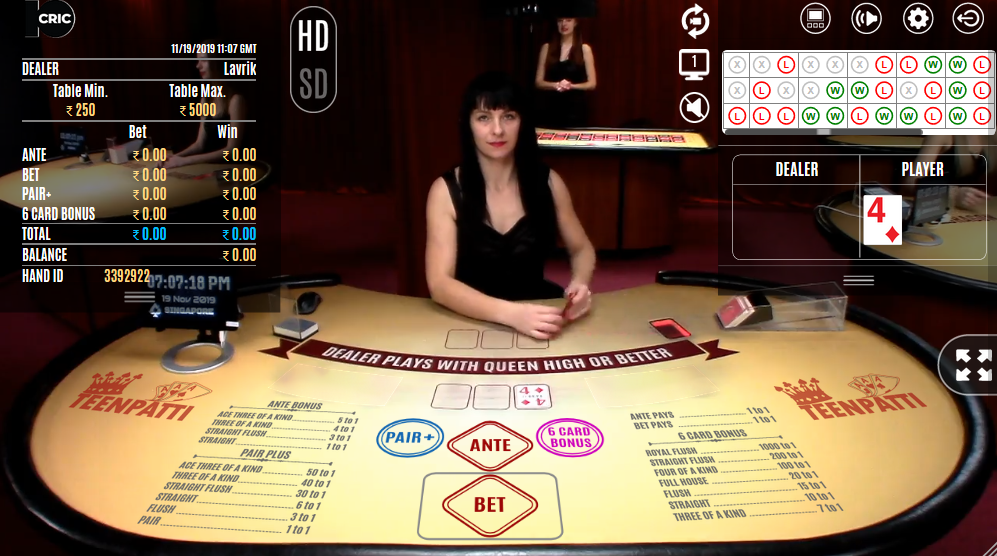 Not all online casinos have Andar Bahar and Teen Patti in their live game library yet, so if you enjoy playing these games we recommend you check out 10CRIC.
---
---