You may have heard Baccarat mentioned here and there. You may even be familiar with it. It's a card game that enjoys a lot of popularity in Asia and in recent years it has set out to conquer the rest of the world as well. Let us tell you how it works and how you play it and whether it's any fun at all.
The origins of the game
Oddly, though the game is quite popular in Asian countries, it originated in Europe. Mind you, it's somewhat disputed where the game comes from. Some claim Italy as the point of origin. Apparently, 'baccarat' means 'zero', which refers to the face cards that usually have that value assigned to them. From Italy, the game then moved to France – all the way back in the 15th century.
It's quite possible, though, that we're talking about a different game entirely, one that is similar to baccarat but not quite the same. We may never know, and it doesn't matter all that much.
In the early 19th century, evidence of 'Baccarat en Banque' and 'Chemin de Fer' are known as early versions of the game. The latter made it to America in the early 20th century, where it was soon played in illegal gambling rooms, what with gambling being prohibited and all that at the time.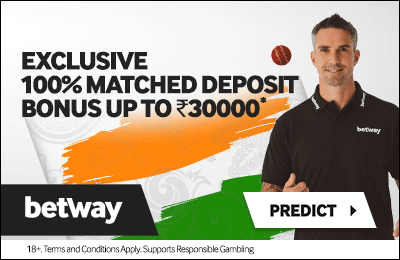 Once the game arrived in Vegas, it gained in popularity. But that's nothing to the popularity Baccarat enjoys in Macau, where there's never a shortage of Baccarat tables. We're not quite sure why the game is so popular in Asia, but we do know that it is favored by high rollers as well.
How to play Baccarat
The game's popularity might have something to do with its simplicity just as in Teen Patti and Andar Bahar. Whilst many will claim that it has some similarities to Blackjack, there is a significant difference in the counting of the card values. In Baccarat, the aim is to reach a value as close to 9 as possible.
The basics
The Baccarat table tends to be a crowded affair. Up to 14 players will sit or stand around it, but there is only one player hand and only one banker (dealer) hand. Curiously, the players around the table have three betting options:
that the player hand will win
that the banker hand will win
that it will be a tie
The dealer hands out the cards, of course. First, they deal a card to the player, then they take one for themselves, then they deal one to the player and the final card goes to the dealer again. The cards will be face down initially. Once all cards are dealt, the dealer turns them over and the cards' values are assessed.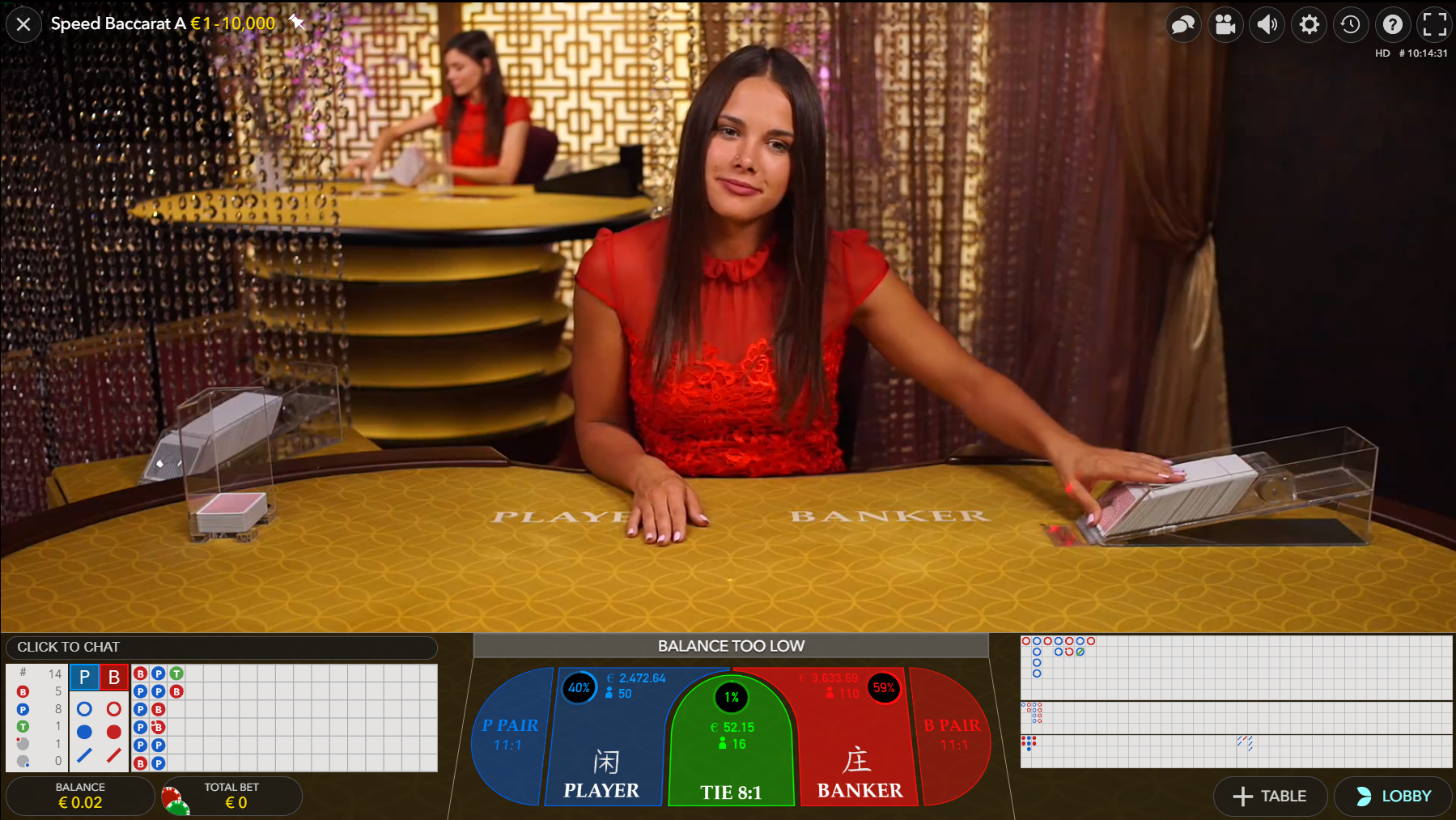 Card values
This is where you need to pay attention because the card values are somewhat different than you might know from Blackjack or Poker. More importantly, they add up differently.
2 to 9 – points equal to the numerical value
10 and face cards – counted as zero points
Ace – counted as 1 point
The value of each hand is determined by adding up the numerical values of each card. Then the left digit is dropped, which will leave only the right digit as the actual result.
Examples:
3 + 9 = 12 – leaving you with 2 points
3 + Queen(0) + Ace(1) + 4 = 8 – so your final result here is 8
6 + Ace + 7 = 14 – your result is 4
Natural
This is what a result is called when banker or player manages to get 8 or 9 points with their first two cards. In that case, the hand is over, and wins are paid out.
Payouts and odds
Another curious aspect of this game is that the odds for banker and player are not actually the same. They should be, but the player's house edge is slightly worse than the banker's house edge. If you think about it, this shouldn't come as a surprise, after all, the house always wins and they're going to bank on the dealer.
Banker – 1.06% house edge
Player – 1.24% house edge
Tie – 14.36% house edge
Payouts are:
banker and dealer – 1:1
tie – 8:1 (though sometimes at 9:1)
Drawing rules
We get into the nitty and gritty of it when it comes to drawing further cards, which is what happens if neither banker nor player gets a 'Natural' with their first two cards. The table below outlines the general rules of drawing further cards in order to determine the winning hand. The dealer will follow these rules, players don't get a say in this at all (unlike in Poker or Blackjack):
Player hand
| | |
| --- | --- |
| 1/2/3/4/5/10 | A card is drawn |
| 6/7 | Stands (no further card is drawn) |
| 8/9 | Natural – stands |
Banker hand
| | | |
| --- | --- | --- |
| First two cards total: | Draws when player's third card is: | Stands when player's third card is: |
| 3 | 1/2/3/4/5/6/7/9/10 | 8 |
| 4 | 2/3/4/5/6/7 | 1/8/9/10 |
| 5 | 4/5/6/7 | 1/2/3/8/9/10 |
| 6 | 6/7 | 1/2/3/4/5/8/9/10 |
| 7 | Stands | |
| 8/10 | Natural – stands | |
| 0/1/2 | Always draws | |
Whilst you don't need to know the rules to make a decision, because you won't be making a decision when it comes to drawing further cards, it is important to keep them in mind to decide your gambling tactics. Pay attention to what the cards say, what the dealer will do and how others might bet.
Baccarat strategies
Here we go again. Is there a perfect Baccarat strategy? Is it possible to win all the time? What are those 'Baccarat systems' I read about online that promise as much?
Well, let us tell you this: don't listen to such promises. All the sites declaring the perfect strategy are scams and you should ignore them, especially if you're asked to pay some sort of fee or buy the ebook to learn the perfect strategy. Nope!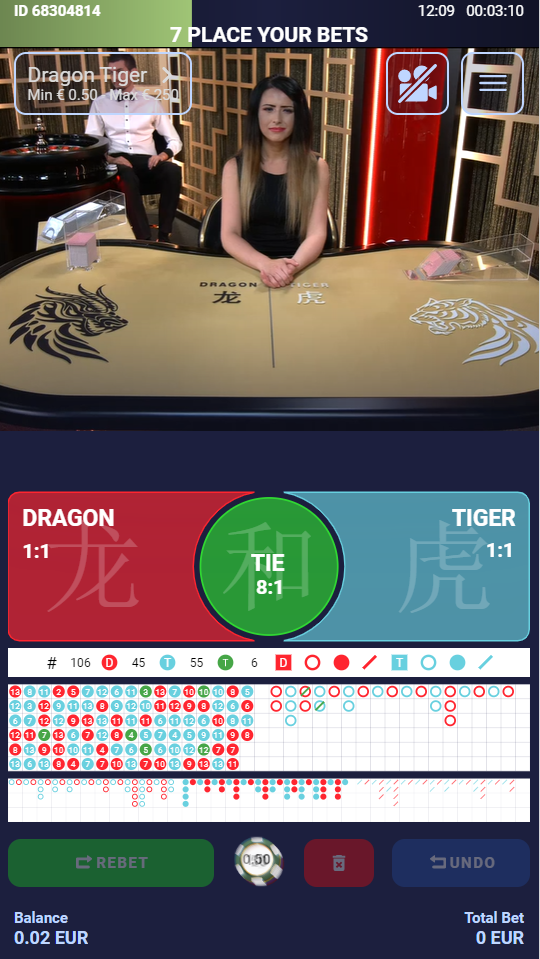 That doesn't mean you can't place smart bets, however. Whilst the house edge for the banker and the player are very close, you may be inclined to bet on the banker because the edge is better here. But it isn't necessarily appreciated by the others around the table.
Daring gamblers will bet on the tie because the payouts are the biggest here. So is the house edge, of course. That means, you bet on the tie at your own risk and have to be willing to lose.
The best strategy is to learn the rules, keep your cool and bet on the banker when the likelihood for a win is higher here. It doesn't matter that you may risk the ire of other players. You are here to win and not to please them.
Various versions of the game
A word on the versions of Baccarat you may encounter. Punto Banco is the one you will most commonly find at online and land-based casinos.
Big Table Baccarat – Played around a big table with 3 dealers and up to 15 players. This is the standard version played at casinos. Bankers and players draw each other's cards.
Punto Banco – The second most common version. Six to eight cards of decks are in the shoe. Players will never deal any cards.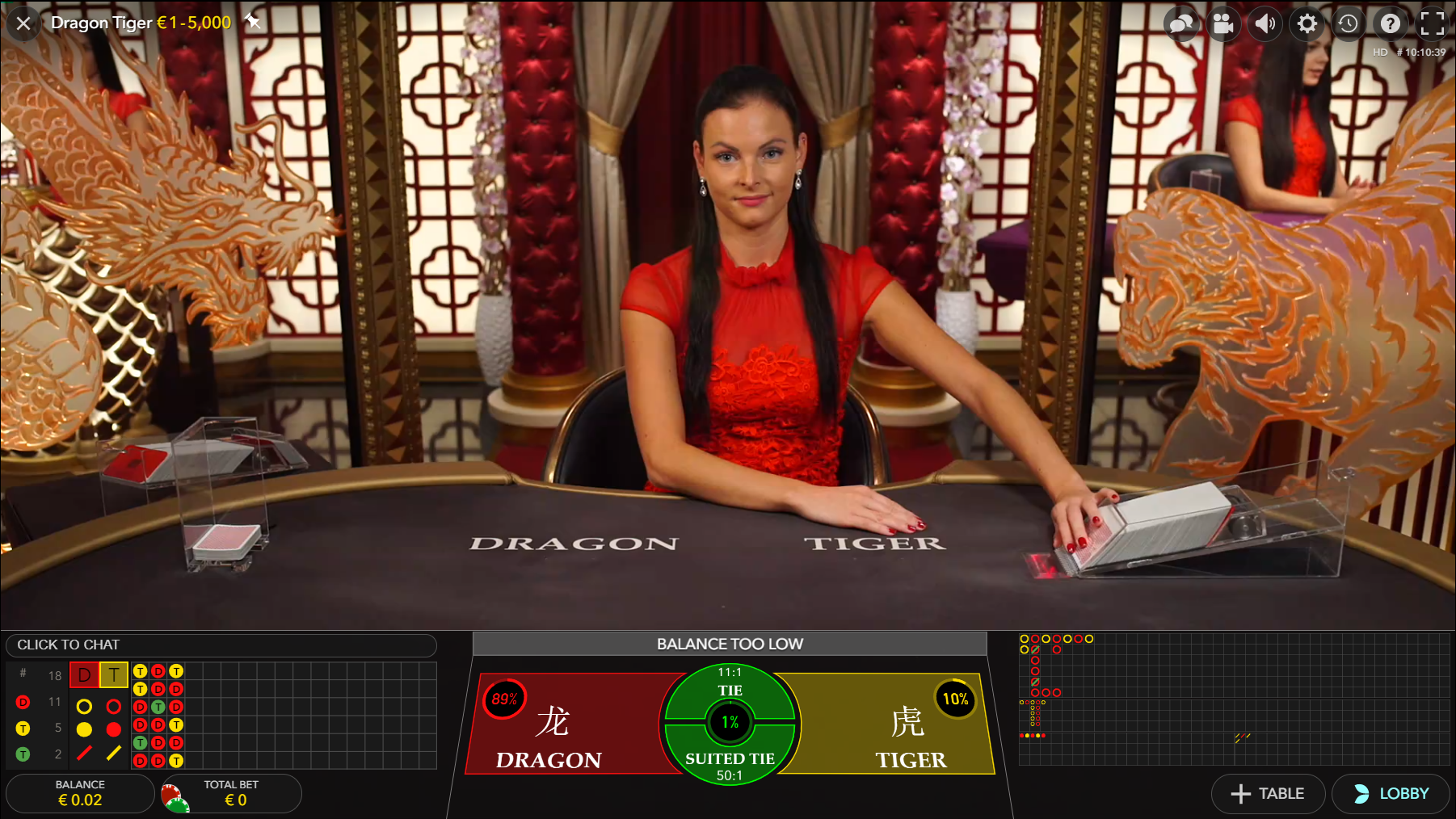 Baccarat Banque – Favoured by high rollers, in particular in European casinos as table limits can be very high here. The player will act as the banker for the duration of the game.
Chemin de Fer – An old version of the game, rarely found anymore. Bankers will shuffle the cards, but players distribute the cards (face down, of course).
Playing Baccarat online or offline
Almost all casinos, whether online or offline, will offer Baccarat these days. Playing at one or the other will give you totally different experiences, but our vote, in this case, is firmly on the side of playing online.
However, as usual, learning the game is easier at online casinos. And since Baccarat tables are not usually the ones with the most action (even though there could be a dozen players sat around it), you may just prefer the quietude of your own home anyway.
More importantly, however, you may not find a table at a brick-and-mortar casino that suits your budget. Baccarat tends to attract high rollers and table limits will reflect that.
And since you don't get to do much beyond placing your bets, you may as well play online. Here nobody will frown either if you decide to bet on the banker.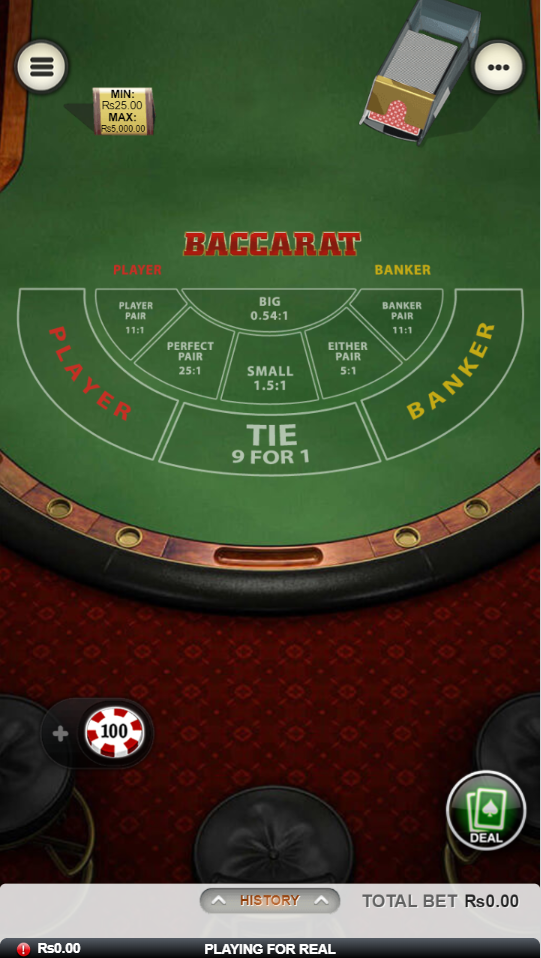 You also have the advantage of being able to play Baccarat on your mobile device or even find a live table that suits you. Whilst not all live casinos include Baccarat tables, many do. Our casino reviews will usually mention whether or not Baccarat is available.
So, are you ready to try it out? Check out our online casino reviews to find out which one might be suited best to your needs and whether or not they also offer Baccarat in its various versions and remember to look out for casino offers when signing up at a new online casino.
Baccarat FAQ
Where can I play baccarat?
Nowadays, all online casinos seem to have multiply baccarat tables available in their live table games library. Baccarat has grown to be one of the most popular card games there is.
What is the house edge % on baccarat?
If you bet on the banker you get the lowest house edge.
Banker – 1.06% house edge
Player – 1.24% house edge
Tie – 14.36% house edge
Are there many different versions of baccarat?
Yes, over the years baccarat has gotten more and more different versions of the game. The four most common versions are Big Table Baccarat, Punto Banco, Baccarat Banque, and Chemin de Fer.