The Best Casino Offers For June 2020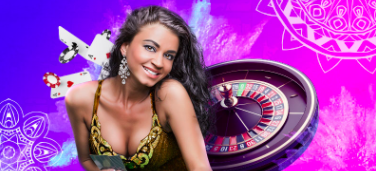 At casinopoint, we bring to you the best betting offers from the best betting sites regularly. 10CRIC has been on a roll lately and is bringing us some offers worth checking out again. These are only valid for June, though, so you may want to check these out now to take the maximum advantage.
Pay close attention because some of these offers are only valid for a few specific dates in June!
Offer: Crypto Reload – Valid from 1-30th June
You can deposit the equivalent of Rs. 5000 via your favorite cryptocurrency and get an additional Rs. 10,000 to play with. There are different codes to be used for sports betting and the casino with applicable wagering restrictions as well.
We have covered this in detail under our blog post on June Crystal promotion at 10CRIC.
The Supreme Court order on Cryptocurrency makes it legal and this bonus very easy to recommend.
For Sports Betting fans
Sports are making a tentative comeback after the coronavirus laid their schedules to waste and 10Cric if offering what is our favorite promotion this week.
Offer: EPL Return Risk Free
Players can bet up to Rs. 1000 without any risk of losing that money on EPL matches as the league returns to action! Check out the offer and conditions for the fine print.
For Live Casino Players
Offer: Private BlackJack Pair of 10's
You can continue playing blackjack as normal and win Rs.2500 cash prize EVERY TIME you get a pair of spade 10's. The cash is credited to your betting account weekly. 10Cric is just giving away free money at this point!
Offer: Crazy Time Early Adopter (Valid 10-30th June)
This is a new game that 10Cric is offering to its customers and are promoting it with cash rewards depending on the amount wagered. Check it out on the website now!
10Cric Casino Offers For June
Offer: Absolutely Mad Mega Moolah
We all love slots and 10Cric is promoting another new one to its customers in June. Get 10 free spins for every 100 spins on this brand new jackpot slot.
Offer: Dragon Boat Mega Tournament
A total prize pool of $25,000 is up for grabs here. Players compete in 4 weekly in0game tournaments with the leaders sharing the total put up for grabs. If you enjoy playing Dragon Boat then joining this leaderboard is an easy decision to make.
Offer: Gold Digger Exclusive
Another slot game is being promoted by 10Cric in June. Players can enjoy reduced rates, exclusive early release, and win Free Spins depending on the wagered amount on the slot.
Offer: Booongo Network Tournament
There are several slots that qualify for this promotion so make sure to check out the entire list at the site. Up for grabs is a 30,000 Euros in-game leaderboard on selected slots.
---
---