Slots Refund Wednesdays on 10Cric!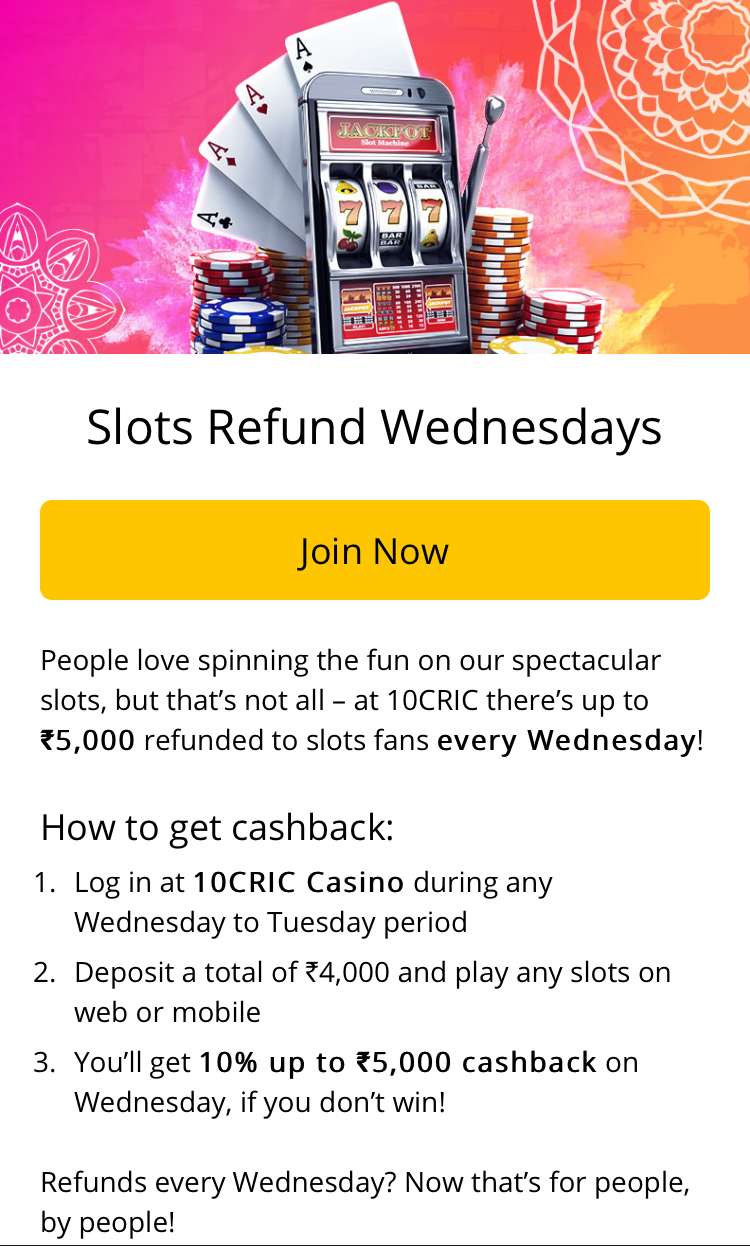 There is just something about slot machines that makes them so incredibly fun. They require no previous learning or skill and so anyone can start playing. You also have the chance of hitting a jackpot with a very small investment. Slots Refund Wednesdays on 10Cric helps reduce your downside pretty significantly.
Here is how it works.
Slots Refund Wednesdays
10Cric is offering a 10% cashback to you every Wednesday for money that you lose on the slot machines. That is it. There is nothing more to understand here and that is why we love this offer.
It is an easy way to cut your downside because we know that the odds of winning on the slot machines are not the greatest. The key is to be persistent and keep on playing until you hit the big one!
During this journey, though, the amount of money that you lose playing slots can add up. This is why a 10% cashback straight into your pocket is nothing to scoff at.
Terms and conditions you should know:
A minimum of Rs. 400 will be credited as cashback. Anything less than that does not count and so you need to lose at least Rs. 4000 to be eligible
The cashback occurs into your bonus account automatically every Wednesday. You do not have to do anything else.
The cashback is subject to a 35x rollover requirement. This is standard for casino bonuses and so if you win Rs. 1000 as cashback, you have t bet Rs. 35000 before you can actually withdraw that money.
Make sure you read the fingerprint regarding the slots that qualify for this offer. 10Cric includes most, if not all, the slots on its online casino but it is always wise to check beforehand.
In conclusion, the Slots Refund Wednesdays offer by 10Cric is a sure winner in our eyes. It is the kind of offer we like because it allows you to play the game you like and get rewards for doing the same things you normally do.
---
---