Private Blackjack Valentine Gift at 10CRIC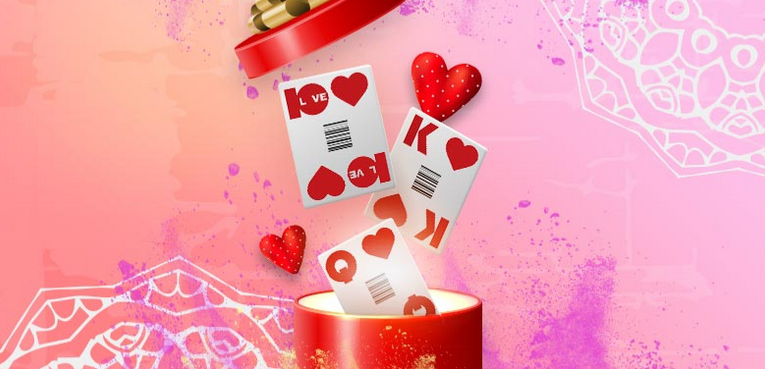 You'll fall in love with this exclusive promo at the online casino 10CRIC! Hearts are paying out ₹1,000 cash at the fantastic Private Blackjack Table this Valentine's week.
10CRIC Blackjack private table features a unique side bet, 21+3, which pays extra if your first 2 cards and the dealer's upturned card together create a 3 card poker hand. Flush, straight, 3 of a kind, straight flush, and suited trips bring an extra payout of the original 5/1 up to stunningly 100/1!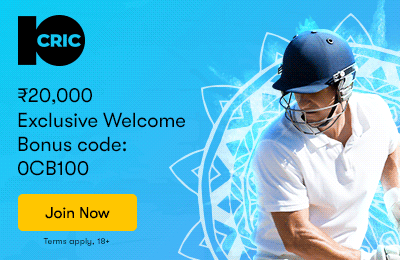 And during Valentine's week, all players winning their 21+3 side bet with a Hearts Flush – that's any 3 Hearts cards – will win an extra ₹1,000 cash on top of their 5/1 payout!
How to Participate
Here is a complete list of all you must do to be able to participate in this exclusive valentine promotion at 10CRIC;
Login/Register at 10CRIC Casino from 10-16 February.
Play Blackjack Private Table and place a 21+3 side bet.
Every time you win your 21+3 side bet with a hearts flush you'll win ₹1,000 cash.
The prizes will be credited after 15:00 IST on the following day.
If you are not yet familiar with this online casino, we recommend you to check out the full comprehensive review we already did of the great Indian gambling site. You can read the review here.
Terms and Conditions
Here is a list of the key terms and conditions around this Blackjack Valentine Promotion at 10CRIC, you can read the full list of terms and conditions here.
This Promotion is valid from 10 February 2020 00:00 IST until 16 February 2020 at 23:59 IST.
There is no minimum bet requirement for the main bet or for the 21+3 side bet.
There is no limit to the number of prizes the Customer can win during the promotion period.
The Cash Prizes will be credited to all eligible Customers after 15:00 IST on the following day.
Cash Prizes will have no wagering requirements.
---
---