Bollybet Bonus – Khelo Lucky draw harhafte Bolly Boss k sath aur Jeeto Rs. 15,000*!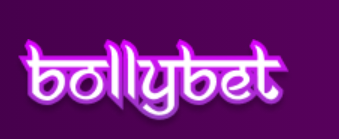 Being a new player in the market doesn't come easily, and people often consider you an underdog. It's the bitter truth, but Bollybet casino seems to have just nullified this prejudice! Founded in 2020, Bollybet aims to cater to Indian players and other countries. With a wide range of games, you will also find a sports betting section on their website.
From the website interface to the gaming range, Bollybet has left everyone in awe. With everything standing out so well, the team at Bollybet surely knows how to make their mark. Unique features, a dark-themed interface and a Hinglish approach throughout their online presence have made them rise high on the charts. Said enough about their website and journey, let's move towards the offer and gaming range this casino offers.
Right from slots to live casino games to sports betting, you will find everything at this newly launched online casino. Bollybet is a licensed casino with multiple gaming options, high-level security, and exciting bonuses and offers. This brings us to the amazing new bonus offer – Khelo Lucky draw harhafte Bolly Boss k sath aur Jeeto Rs. 15,000*!
This offer is a deposit bonus and the person making the highest amount of deposit into their Bollybet account within the offer period gets the chance to win a cash prize of Rs. 15,000* Exciting, isn't it?

Bollybet Bonus – Khelo Lucky draw harhafte Bolly Boss k sath aur Jeeto Rs. 15,000*!
Bonuses and offers are the driving force of any online casino and as much as the players love it, the Bollybet team also loves hosting such bonuses for its players. So, coming to the question that all of you might have – 'What is the offer about?'
The Weekly Lucky Draw offer can be availed of by making deposits into your Bollybet account. Yes, it's that simple. The player making the highest amount of deposit during a week gets the chance to be the lucky winner and win a cash prize of Rs. 15,000*. There are additional things that are a must for you to be eligible.
Requirements & Offer details
The player needs to be 18+ in age.
Having a registered account with a verified email ID is a must.
The offer is valid for both first time & repeat depositors
The offer is available every week from Monday to Sunday.
A lucky draw decides the winners.
Bollybet will announce the lucky winner every Monday.
The winning amount is Rs. 15,000.
TERMS & REQUIREMENTS
A random draw will select only 1 lucky winner every week.
The result got from the draw will be final, and no objections will be entertained, if irrelevant.
Bollybet team will not count refunded and voided bets towards any wagering requirement calculation.
Any fraud account will be banned from the bonus.
At any point in time, Bollybet holds the right to modify, discontinue, refuse, or reclaim any promotion at its sole discretion.
The final decision is and will always be of the Bollybet team.
Recipients of any First Deposit bonus will not be eligible for any rebates or cashback until the wagering requirement has been finished.
Conclusion
With exciting offers all around, go for the best and make the most of it. Bollybet is a remarkable new casino website with the ability to skyrocket in the future. They have everything that a player needs. Their are more casino sites that are worth trying . But we highly recommend you to try Bollybet and try their Casino app and get started with your gaming journey! It's easy, fast & fun – what else do you need?
---
---